How To Choose the Best Day Charter Yacht in the French Riviera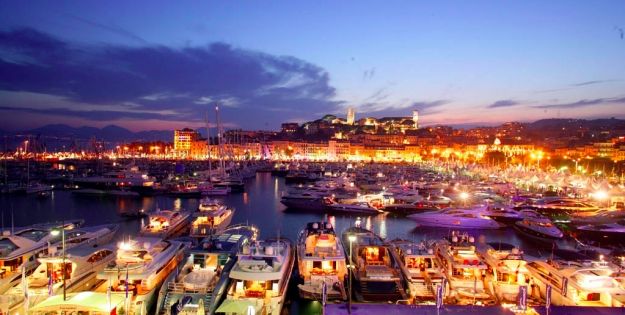 Charter Brokers Cordy and Ben have provided their top tips for selecting the perfect day charter yacht for this summer in the South of France.
See our French Riviera Day Charter Page to see the destinations in the region where we have yachts available for day charters.
Step One: How many guests do you have vs. how many guests can the yacht hold?


In the yacht titles below, you will find the charter yacht "capacity". This is the maximum number of guests that are permitted for a day charter in French waters. This is set by government safety regulations and maritime law, and is not flexible. There are no differences between adults and children.
Choose a charter yacht with only a slightly higher capacity than your number of guests, as bigger is usually more expensive. A charter yacht with a capacity for 40 for only 10 guests will be expensive per person! (Don't worry about the crew – they are not included in the guest capacity).
The sleeping capacity, or the capacity for charters outside of port, is usually the number of berths on the yacht. This is usually far less than the day charter capacity. Please see each yacht description for more details.
Step 2: What Is Your Charter Yacht Budget?
When you click on a yacht title, you will be sent through to the yachts page, which will show you everything you want to know about the yacht, including the price. There are typically 3 components to the cost:
The Charter Fee - This is the cost to hire the whole yacht, including crew, and for a select few, will include a VIP package of champagne, soft drinks and towels. Please ask a broker if this is applicable to your preferred yacht.
Food & Drinks - Please feel free to bring on board your own food and drinks. Alternatively, we can provide you with provisioning lists and arrange catering, so that all of your preferences are on board before you board the yacht.
Fuel - Unless otherwise specified by your broker, fuel is typically either prepaid in an APA (Advanced Provisioning Allowance), or paid at the end of the day before disembarkation, when the Captain tells you how much fuel you've used. For more information on APA, please click here. Please remember that large yachts and high-performance boats will naturally use more fuel than hiring a smaller motorboat.
Step 3: What Style of Charter Yacht?
From Cannes, 99% of crewed day charter boats are motor boats. Depending on what kind of itinerary you're looking at for the day, there are bound to be some yachts that are more suitable than others. If you're looking for water sports or a quick journey to either Monaco or St Tropez, you might consider looking at a faster and larger yacht, to ensure that your journey is as comfortable as possible. If you're only looking to cruise along the French Riviera or a spend a day out to the Iles des Lerins to relax, you may prefer to have a yacht that is not as fast but has excellent decks and outdoor spaces.
If you're not sure what yachts will suit your itinerary, please ask your broker and they would be happy to help choose the perfect charter yacht to suit your preferences.
Step 4: Timings
A typical Cannes Day Charter is from 09:00 until 18:00, as you must pay for the gas before the station closes. However, if you have specific plans, you may be able to extend these hours, subject to availability and pricing.
Step 5: Check Availability?
Once you have selected your preferred charter yacht, send us an enquiry with your number of guests, required date, and preferred yacht - each yacht has an enquiry form at the bottom of its page - and we will quickly confirm availability with the owner, and send you a proposal.
See our Cannes day charter guide
Sort through the charter yachts below or use these handy links to quickly find the yachts that best fit your needs:
Motor Yachts: Bareboat (inc. Bareboat with Skipper) | Crewed
Monohull Sailing Yachts: Bareboat (inc. Bareboat with Skipper) | Crewed
Catamarans: Bareboat (inc. Bareboat with Skipper) | Crewed
Yachts for Special Events: Motor Yachts | Sailing Yachts
User Ratings: Top-rated yachts
Other Articles of Interest
Charter destinations