Charter the Finest Yachts in Barbados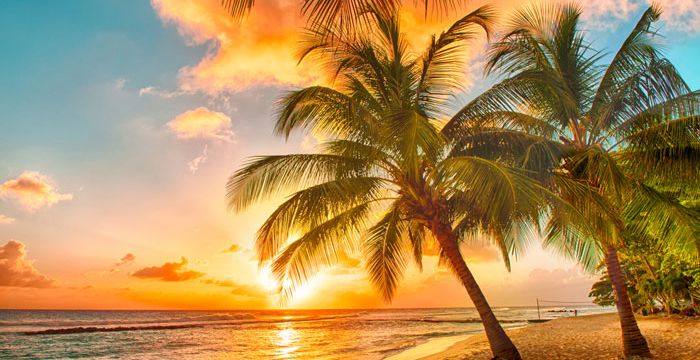 Woah, we're going to Barbados! The island of Barbados is the picture perfect paradise you have been looking for. Situated to the east of St Vincent, it is the ideal hub with ongoing flights across to explore islands such as Mustique in the Grenadines. With sandy white beaches to stroll along and stunning turquoise waters, welcome to the relaxed island culture. With a mixture of elegant and traditional, the island life even combines some British delights such as afternoon tea and cricket! Get ready to grab your snorkel and flippers, and make a splash in the sea on your catamaran charter. You'll find yourself face to face with fish and turtles, wiaitng to show you what Barbados is all about!
Barbados' name comes from 'Los Barbados', or 'the Bearded Ones'; the island was originally named by explorer Pedro Campos in 1536, who thought that the hanging aerial roots of the fig trees looked like beards. Barbados is easily accessible, with high season flights in from the UK, USA and Canada, landing at Grantley Adams International. So if you're living in London, the Caribbean is almost at your doorstep!
Enjoy kite surfing at Silver Rock in the south part of the island, scuba dive amongst reefs and sunken ships, take a zipline through Jack-In-The-Box Gully, explore Harrison's Cave with stalagmites and stalactites aplenty, play a spot of golf and indulge in the country's national sport, cricket.
Explore the distillery of the well known Mount Gay Rum, with samples to try, as well as heading to bars to try the local rum-based cocktails. Head to Oistins on a Friday night for the fish fry, where you can eat freshly caught fish and dance away until the early hours of the morning, when you know that you can spend the next day relaxing in the sunshine.
Other Articles of Interest
Charter destinations