Explore the Beauty of Pender Harbor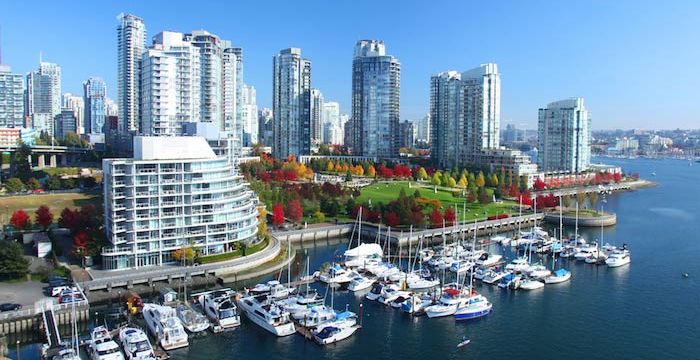 Pender Harbour is a beautiful bay on British Columbia's sunshine coast where you can connect with nature, unleash your adventurous side or relax in the many idyllic settings it has to offer. Originally a steamer stop and fishing village, it was named in 1860 after Royal Navy Captain Daniel Pender, and its maritime legacy continues to flourish today. It is a perfect place to explore both on and off the water, with thousands of acres of unspoilt parkland and hundreds of exquisite islands and inlets. With a temperate climate and easy access to wonderful wilderness, Pender Harbour is a perfect destination for an outdoorsy holiday.
From Regattas to Rhododendrons, Pender Harbour has everything for those who love the great outdoors. On top of its lovely golf courses and hidden trails and coves, it is one of the best dive spots in the world in terms of underwater landscapes, and its warm waters, excellent visibility and vast array of marine life compliment the extraordinary scenery that lies beneath. Upon the water, navigating the multitude of land formations dotted around the brilliant blue bay by boat is a fantastic and practical way of getting around, as the absence of roads here makes travelling by car an ordeal.
For the adrenaline junkies among you, why not watch (or compete in?!) the biggest annual longboard race in Canada, the Attack of Danger Bay? Try your hand at Geocaching, the newest outdoor adventure that anyone can join using GPS technology to hunt for "treasure" left by other geocachers. Nature lovers can check out Caron Gardens, a lakeside setting that is home to over 100 different species of rhododendrons, while sailing enthusiasts can watch or compete in the frequent races that are held there. You can also explore the environment through an array of transportation ranging from canoe to quad bike – pretty much everything except a car!
This hidden and isolated gem is one of Canada's most beautiful spots, perfect for a romantic getaway or family holiday. It's slow pace of life allows for ultimate relaxation if that is what your after, while tailoring for the action lovers. All in all, cruising bareboat around this exquisite part of the world will be an experience you will always treasure. Read our article on Vancouver for other delightful Canadian hotspots!
Other Articles of Interest
Charter destinations