Boatbookings Chosen by Forbes
Boatbookings Press Release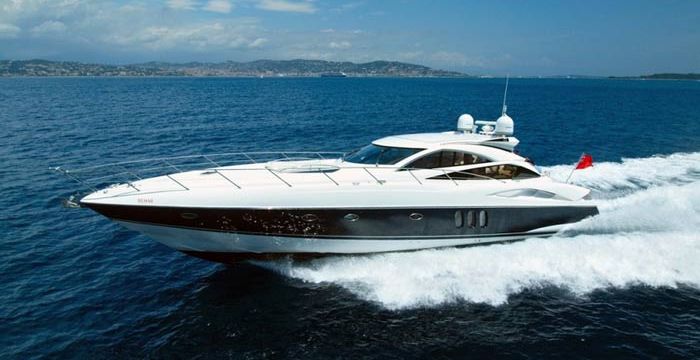 27 October, 2006
Boatbookings Selected by Forbes.com to Recommend Ten Top Yacht Charters
Boatbookings, one of the world's fastest growing yacht charter companies, has been featured as the primary yacht charter company in an article by Forbes.com, published online today.
Forbes.com - one of the 350 largest websites in the world - contacted Boatbookings to assist with providing yacht charter information, as well as actual yachts, for the article.
Named "The Smarter Charter," the article – which can be seen online – offers readers insights on how to rent their own yacht, accompanied by a ten-slide slide show with selections of specific yachts and itineraries for certain kinds of customers: the bachelor, the family, the executive, the partiers, the adventurers, and so on.
Managing Director of Boatbookings, Tom Virden, said he was delighted the company was chosen by Forbes to recommend yachts for charter. "We were happy to help Forbes.com with information to help readers to select a charter yacht, because we are perfectly placed to be able to do so! We are well on track to become the 'one stop shop' for quality boat charter globally. We offer thousands of fabulous charter boats worldwide through our website www.boatbookings.com - with more yachts being added every day.
"On our website, there is a yacht for everyone, whatever the occasion," says Mr Virden.
The Boatbookings website makes it easier than ever for anyone looking for a yacht charter to find their perfect boat by combining destination content, chartering advice and quick ways of finding yachts that fit the user's individual criteria.
"Boatbookings is the only website you'll need for a fast, high quality and cost-effective charter booking. We provide impartial advice, quality yachts and great value. We do all the leg work so you don't have to!"
Currently the website offers more than 5000 boats for charter in many of the world's most popular yachting destinations, including the Caribbean, the Mediterranean, and beyond. The boats range in length from 30 to 300 feet - and include sail, motor and catamarans, both crewed and bareboat.
---
If you would like our Press Releases via an RSS feed, just click on the RSS button below

Subscribe to our RSS Feed
---
Press Contacts:
If you are a member of the Press or Media and would like to contact Boatbookings.com, please contact Capucine de Vallee: Phone +44 (0)20 7193 5450, Fax +44 (0)207 990 7650, email.
Other Articles of Interest
Charter destinations