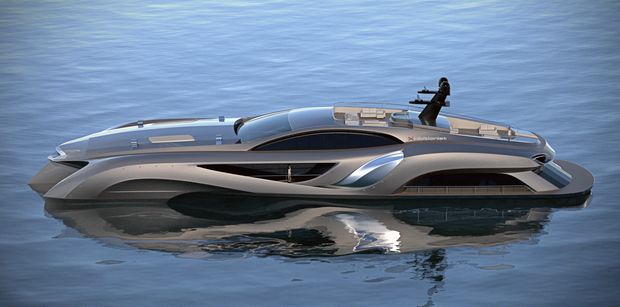 Now this is not something you or I will probably even see, let alone step onto, but this stunning new concept by Eduard Gray of Gray Design is a spell binding proposition nonetheless. Gray Design thankfully excuses us for at first thinking we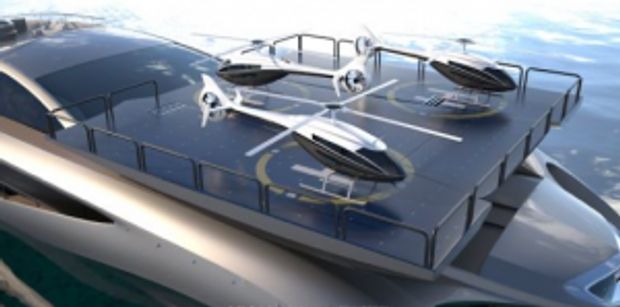 are in a "yet-to-be released, Fifth Element style sci-fi blockbuster", or new the batman film, but they go on to explain that first and foremost, it is "a cleverly engineered workhorse; a nautical tool designed to fulfill many different roles."
The name itself, Xhibitionist, is a dead give away to the true purpose of this amazing yacht – namely to stun! She was designed as a multi purpose showroom, a form of real estate on water that would attract anything from it's inspiration – the super car, to jewellery or an all manner of other business models. Where better to buy a car than on a yacht? This would yacht would certainly turn heads like no other!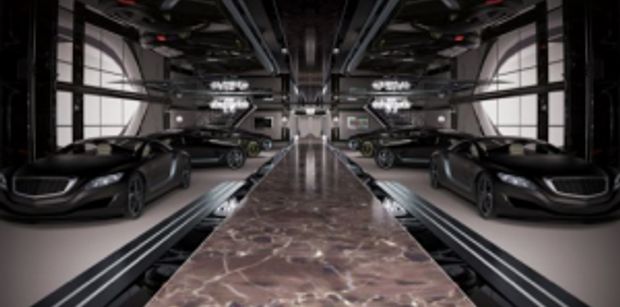 One of its truly incredible features you can see is the helipad that emerges from its aft deck. Made of solar panels, not 2 but 3 helicopters can land there and it can also be transformed into a concert venue! However they didn't stop there. Gray design also created a car as a matching counterpart to Xhibitionist named Xhibit G!
If you are interested in chartering a yacht, albeit a slightly more conventional one, here at Boatbookings we have a very experienced team dedicated to find that perfect yacht for you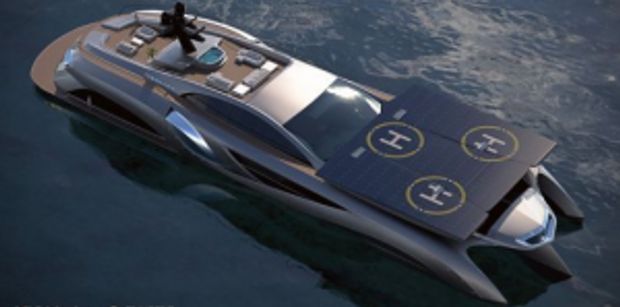 .
At www.boatbookings.com, we welcome everyone from sailing professionals to complete novices and will help you at every step of the way to make your dreams a reality.
Watch this space for the latest industry show releases, news and gossip in the yachting world. If you liked the content on this page and our previous posts, please become a fan and like our Facebook page to receive up to date information on our publications. Follow us on Twitter and Google Plus too.