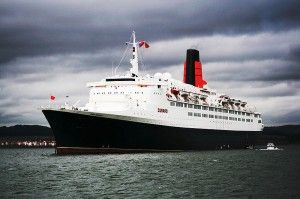 The MS Queen Elizabeth 2, a luxury British cruise liner launched by the Queen in 1967 and more commonly known as the QE2, will be a cruise ship no more. The QE2's owner has now outlined plans for cruise ship's conversion to a five-star hotel. Once upon a time, QE2 had 5 restaurants, 4 swimming pools , a casino and its own branch of luxury department store Harrods. The vessel was bought in 2007 for around £50 million, and tickets for her final voyage were snapped up, with some berths selling for more than £28,000.
Should the QE2 pass checks for its viability ahead of this planned renovation, it shall become a five-star hotel with 500 rooms. Plans for the iconic liner include multiple Michelin-starred restaurants, a ballroom and luxury shopping mall. There will also be an on board museum, dedicated not only to the ship's rich history, but to a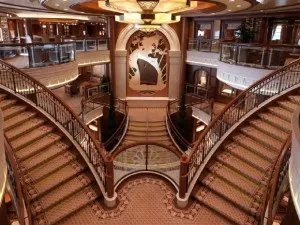 collection of Dubai's treasures as well. The final destination of QE2 as a floating hotel is a closely kept secret, but apparently a number of Asian cities have expressed their interest. Some may have been upset that the bid to return MS Queen Elizabeth 2 to the UK was rejected, yet the conversion to a hotel is by far better than the rumours of her being sold for scrapping in China.
The awe-inspiring ship will be returned to her grand old days as a hotel, and these plans will put an end to the speculation of what was to become of QE2 after her retirement. Having carried 2.5 million passengers between Southampton and New York, QE2 has sailed nearly six million miles and completed 806 trans-Atlantic crossings. Hopefully, the conversion to a hotel will be just as successful as the QE2 was in her heyday.
Are you interested in chartering a luxury yacht for yourself? At www.boatbookings.com, we welcome everyone from sailing professionals to complete novices and will help you at every step of the way to make your dreams a reality. We have a team of highly skilled professionals who are extremely knowledgeable in their destinations and will be able to help you with any questions you may have.
Watch this space for the latest industry show releases, news and gossip in the yachting world. If you liked the content on this page and our previous posts, please become a fan and like our Facebook page to receive up to date information on our publications.
Follow us on Twitter and Google Plus too!