Singapore is an island country with a population of around 5 million. Its port is one of the five busiest in the world, given trade is very important in the country's economy. However, the boats are not just for trading goods – why not hire a yacht in Singapore? It may be the world's fourth leading financial centre, but you can do more than just business in Singapore.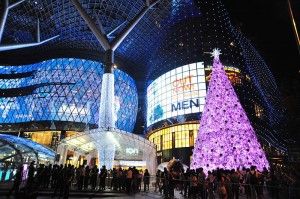 Staying in Singapore: Raffles is one of the top hotels in Singapore; named after the founder of modern Singapore, Raffles is a timeless symbol of colonial opulence. Complete with spa, gymnasium and outdoor swimming pool the hotel also has its own shopping arcade and museum. Raffles is also where the cocktail, the Singapore Sling, was created in the hotel's Long Bar. Offering a range of suites to stay in, restored to the grand style of its heyday in 1915, Raffles offers a luxury accommodation to visitors in Singapore.
Shopping in Singapore: The city's most exciting retail hub, Orchard Road, has many upmarket shopping malls, such as ION Orchard and Paragon. These malls boast high-end fashion brands including the likes  of Gucci and Louis Vuitton. With such a wide range of shops available in the premier shopping district, Orchard Road will surely be an unforgettable shopping experience.
Eating in Singapore: Chatterbox, also on Orchard Road, serves local heritage cuisines which are now famous both locally and worldwide thanks to this restaurant at the Mandarin Orchard. For forty years the award winning Mandarin Chicken Rice has been one of the most sought after Singaporean dishes, yet Chatterbox also serves Western favourites along with many Asian dishes. Given Singapore's importance in the financial world, it would make a great location for a luxury yacht charter for a corporate event.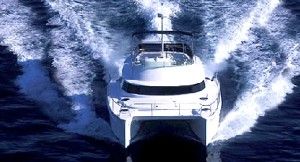 Why not charter a luxury catamaran in Singapore, such as the Cumberland 46, which can take up to 23 guests. With three outside areas, there is plenty of space to host an event in style and enjoy views of the city skyline while sailing around the southern islands of Singapore.
If you're interested in chartering a yacht, please go to boatbookings.com or email us at [email protected] and one of our Charter Specialists would be delighted to help you.