Sardinia is definitely one of the favorite destinations, in the Mediterranean Sea, of our charter broker Elisa. Maybe because she is Italian or maybe simply because it is considered one of the most beautiful islands in the world.
With 1,897km of unspoiled coastline, Sardinia is surrounded by crystalline blue water and unique small islands. The best way to visit this paradise on earth is definitely on top of a boat.
Have a look at Elisa's favourite day charter yachts based in north Sardinia.
---
MOTOR YACHT AMAYA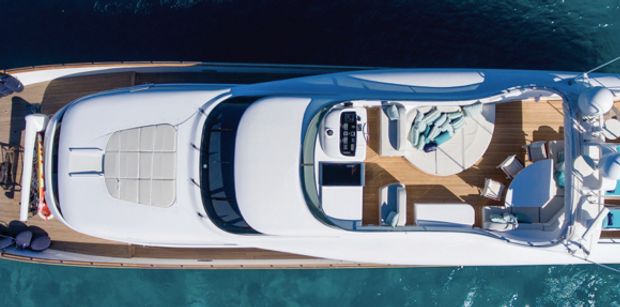 Our broker Elisa fell in love with Amaya as soon as she step on it.
Elisa was invited for a lunch onboard and as a good native Italian she managed to have a typical Italian meal: a starter of swordfish carpaccio, a main course of linguine with calms and some fresh vanilla ice-cream as dessert. Accompanied by the Carasau bread and a top of the range white wine, both typical of the region. Everything was cooked by the professional chef onboard.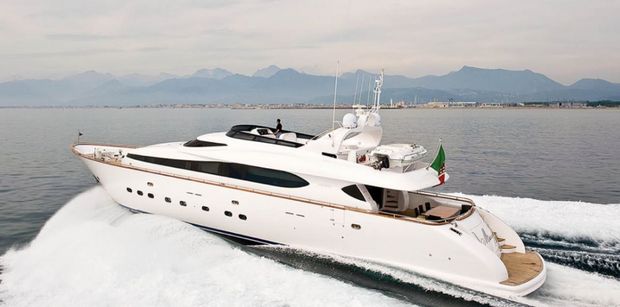 The meal was perfect, but the crystalline blue waters and this amazing yacht made it an unforgettable day.
The spacious flybridge is the best location to gather with your family and friends and relax under the Mediterranean sun. With a maximum speed of 30 knots, this amazing yacht will take you cruising around La Maddalena National Park. You will be able to explore unique beaches and islands that can be reached only by boat.
Let yourself be pampered by the wonderful 5 crew members onboard.
---
MOTOR YACHT RIVA VERTIGO 63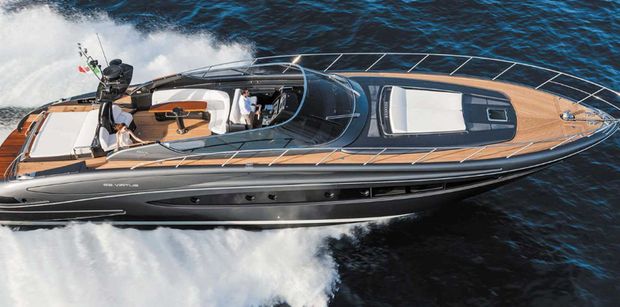 Riva is known as one of the most legendary brands in Italy. The boat boasts great style inside and out, this is down to the attention Riva has given to the tinniest of details. The beauty of her lines gives her a sporty, yet luxurious aesthetic. These are some of the reasons why she is one of our most requested yachts! The great comfort, stability, and luxury of the outdoor(exterior) area make this yacht the perfect boat to cruise around the Emerald Coast.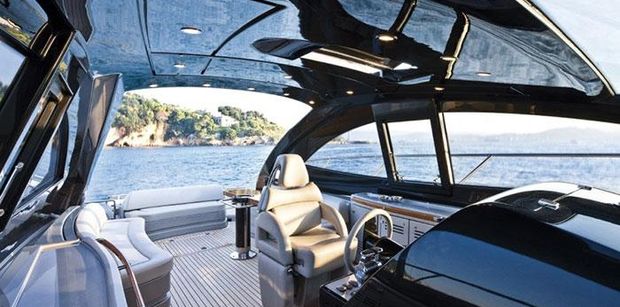 Reach La Maddalena with the boat and stop in one of the exclusive restaurants on the island. The uncontaminated nature that will surround you, will give you a sense of peace and tranquillity perfect to relax in a nice summery day. Why not adding also a little adrenaline with Water ski, Banana boat, Jet ski, Paddle Boars and many other water toys, all available upon request to make your day unforgettable.
---
MOTOR YACHT AB 72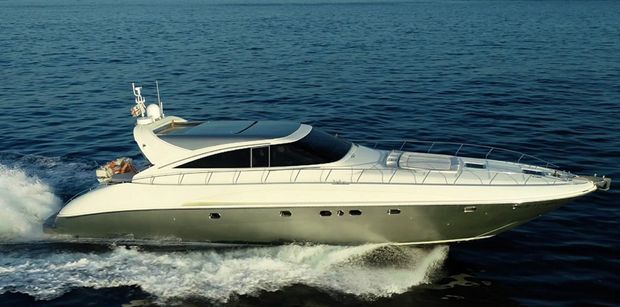 This 22m yacht based in Portisco can take you cruising around La Maddalena Archipelago or why not a day trip to Corsica. Thanks to the speed of the boat, you will be able to reach unique destinations in a short time, this is why it's perfect for a day charter trip around the wonderful coast. The incredible places you will visit will allow you to make unforgettable memories with the rest of the group.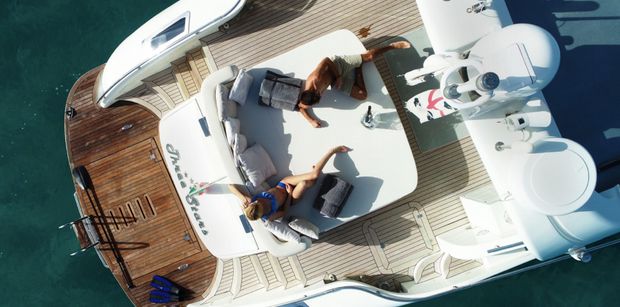 Guests can also enjoy a variety of water toys. Two stand up paddle boards, available upon request, can be used to explore the area in a different and funny way and our snorkeling equipment will allow you to venture the crystalline blue sea. The yacht has also a spacious teak wood swim platform which is a safe place where people usually love to spend their time.