One of the hesitations that many have about chartering a luxury yacht is the carbon emissions that their yacht will create. The option to "green charter", gives you the chance to offset your carbon emissions, purchasing carbon credits at the same time as booking your charter.
If this is something you'd be interested in doing, please do mention it to a broker when you make an enquiry. You can work out how much carbon credits would cost for your particular yacht using our great "Carbon Credit Calculator".
Alternatively, for those that are still hesitant, we highly recommend chartering a catamaran, or monohull sailboat, as they use much less fuel than a motorboat. One of our recommendations of a catamaran for charter is the stunning BARBUDA BELLE, a Lagoon 620, that came first in our BVI Yacht Show Report.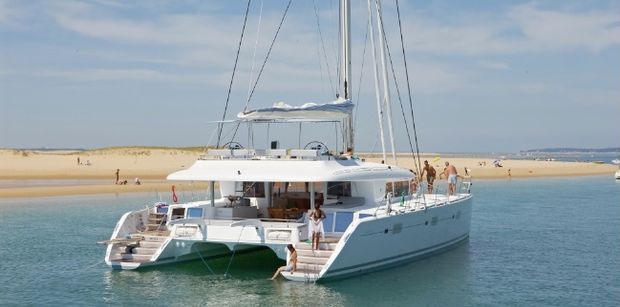 At www.boatbookings.com, we welcome everyone from sailing professionals to complete novices and will help you at every step of the way to make your dreams a reality. We have a team of highly skilled professionals who are extremely knowledgeable in their destinations and will be able to help you with any questions you may have.
Watch this space for the latest industry show releases, news and gossip in the yachting world. If you liked the content on this page and our previous posts, please become a fan and like our Facebook page to receive up to date information on our publications. Follow us on Twitter and Google Plus too.