The French Riviera is one of the best charter destinations in the Med thanks to its wonderful variety of ports situated along the coast. From Monaco to St Tropez, you can find beautiful coves, towns, and beaches. Many would argue the best beach being Pampelonne beach in St Tropez, with its gorgeous wide strip of white sand, beautiful waters and plentiful restaurants. It is like being a child in a sweetie shop looking at the wonderful choice of food on offer at this prestigious location. Whilst many of you will be aware of the allure of the most famous Club 55, thanks to the legendary Brigitte Bardot, there are many lesser known restaurants with just as much appeal. One that has recently caught our attention is the super trendy Moorea Plage…

Moorea Plage offers a serene atmosphere where you can relax under grey, white and turquoise parasols – the signature colours of this beach haven. Claudy's bar is the perfect spot for your aperitif, a magical area where highly skilled bartenders juggle bottles and glasses to serve you the finest cocktails before your gourmet lunch. Sit back and relax with your feet in the sand, whilst enjoying the stunning views of the bay of St Tropez and whetting your appetite with the tantalising menu. What more could you ask for on a hot summer's day? From the more traditional Provencal style food including fresh grilled fish, veal chops with morilles and roasted free range chicken, to a more exotic Asian menu full of sashimi, california rolls and maki, you really are spoilt for choice!
One of our favourite yachts based in the Gulf of St Tropez is the stylish FUNKY TOWN, accommodating up to 8 guests in 4 cabins. She offers both comfort and speed. Her large saloon area is perfect for relaxing with your favourite film and her spacious sundeck is great for soaking up the French Riviera sun! She also offers an impressive selection of watertoys, including a waverunner!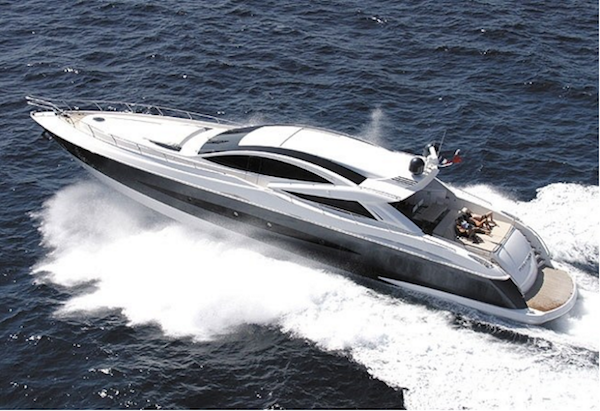 Contact one of the team today at Boatbookings to secure your Pampelonne Beach St Tropez yacht charter! Like us on Facebook for more St Tropez summer suggestions…