F1 team boss turned F1 presenter Eddie Jordan's brand new 155ft Sunseeker BLUSH has just been revealed to the world ahead of her delivery in the Spring. With a reported cost price of £25 million and at a very sizeable 155ft (47m) BLUSH is now Sunseeker's flagship yacht and has already attracted a lot of attention within the industry.
After two years of hard work, BLUSH leaves the shed!
With bookings already confirmed for the Monaco Grand Prix 2014 (I think we can guess who by!) and much of the summer in the South Of France it seems Eddie's looking to use his new toy as much as possible in her maiden year, and who could blame him!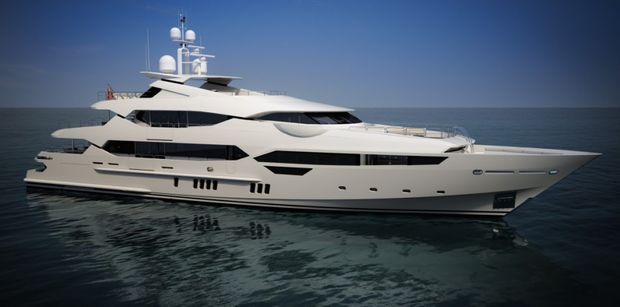 BLUSH will be magnificent when fully complete!
BLUSH may be the largest and newest, but she's certainly not going to be the only Sunseeker cruising the French Riviera this summer. We blogged about DEVOCEAN, a 37m Sunseeker after Cordy and Tom went to visit and were extremely impressed by her.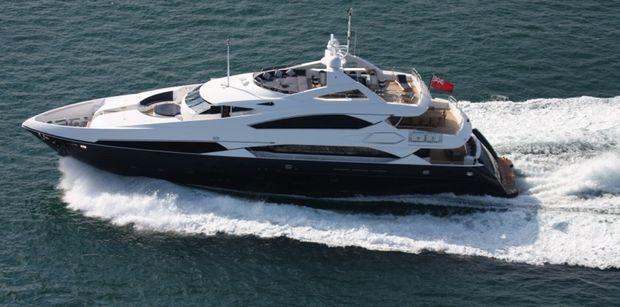 DEVOCEAN has some similar striking Sunseeker design features as BLUSH
DEVOCEAN is a stunning Sunseeker 37m with a contemporary, yet refined and classic interior. Excellent exterior spaces are a real feature, her top deck offers excellent lounging and seating options, as well as a jacuzzi to sit back and enjoy the wonderful views from. Her large decks also make her a suitable choice for corporate event charters, for the first time ever she is available for MIPM 2014!
DEVOCEAN'S top deck bar, perfect for a sundowner!
If you're looking for a smaller Sunseeker there is an abundance of choice, a few months ago we also blogged about IMPULSE, another one of our favourite yachts, perfect for a weeks family holiday. However if it's just a day of glamour on the water you want then REHAB is the Sunseeker for you!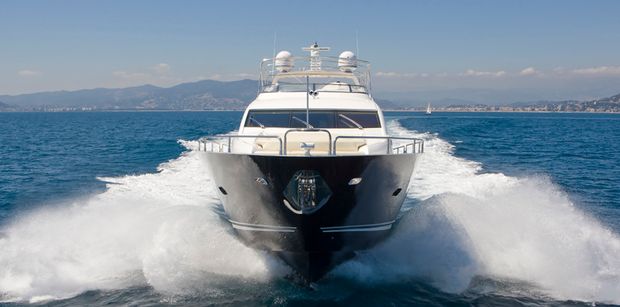 IMPULSE front on!
Those of us in the Boatbookings.com Cannes office will be keeping our eyes pealed for BLUSH this summer and look forward to getting a closer look at her during the Monaco and Cannes yacht shows where she is expected to be exhibited. Get in touch today to discuss chartering a yacht this summer and make 2014 a year to remember!