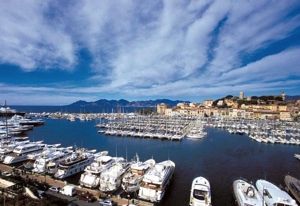 Are you looking for your Cannes corporate event yacht charter or entertainment yacht? Cannes is one of the most glorious locations in the world to host a corporate event, party, cocktail cruise or celebration. With the backdrop of the Croisette, Palais des Festivals, French Alps, and of course many beautiful charter yachts, Cannes is unsurpassed for entertainment.
Boatbookings.com is an expert on the charter yachts in Cannes that are perfect for large corporate events, either as separate events or alongside the Film Festival or other major Congresses that are held in Cannes.  Although most yachts can accommodate a maximum of 12 people, we know the yachts that can accommodate more guests, and are therefore excellent at hosting events and parties in Cannes.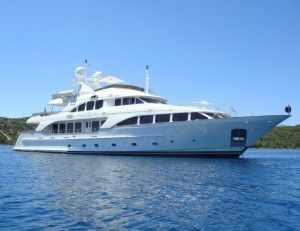 Whether you're looking to host a corporate event or cocktail party, the Benetti Classic 120 is a fantastic choice. A favourite of ours is WILD THYME, where you will, undoubtedly, have a wild time! The features of the Benetti Classic 120 that make it such a good choice include the length – which, at under 40 metres, can get you a prime Cannes berth location right next to the Palais des Festivals. The sky lounges which make them suited for all weather – even if the rain may start to fall at the end of October, you can still continue the party inside. With three decks, there is plenty of space for all your guests, so no risk of overcrowding in one area. WILD THYME has a fantastic crew of 7, lead by Captain Peter Van Houweninge, who will provide a service that exceeds expectations, and welcome you and your guests on board with a smile. Accommodating up to 30 guests at dock, on WILD THYME you will experience impeccable service, fine dining and all the little details that make the difference between an ordinary gathering and a spectacular party.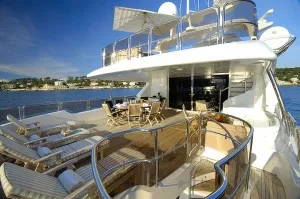 Contact us for details and complete assistance on planning the perfect event in Cannes! At Boatbookings we welcome everyone from sailing professionals to complete novices and will help you at every step of the way to make your dreams a reality. We have a team of highly skilled professionals who are extremely knowledgeable in their destinations and will be there to pull together all the subtle aspects of your holiday that make your charter so special.