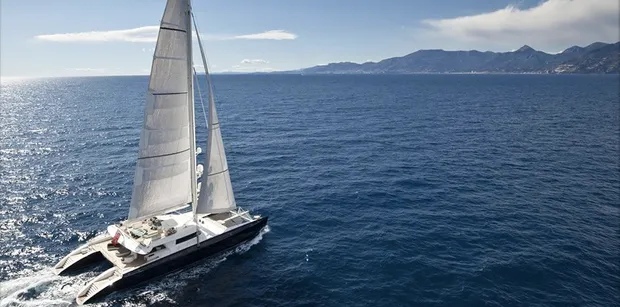 For anyone that appreciates the beauty, luxury and elegance of the yachts that abound the Mediterranean and Caribbean, you will simply not be able to resist drooling over HEMISPHERE. She is the largest Catamaran in the world currently and is truly a thing of beauty!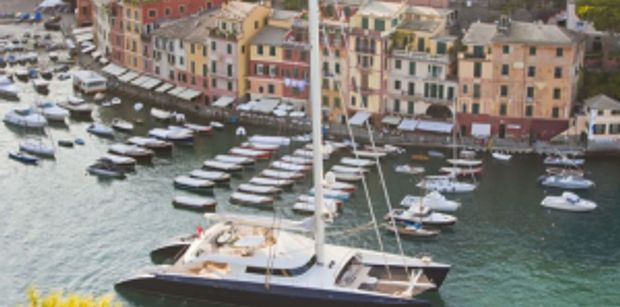 Launched in 2011, this stunning 44.2m Superyacht – HEMISPHERE was designed and built by renowned naval architects and multihull specialists Van Peteghem Lauriot Prévost. It is capable of accommodating up to 12 guests in 5 luxurious cabins and comes with a crew of 8 to tend to your every need.
HEMISPHERE combines luxury and performance like very few yachts today. Her enormous size means that the 12 guests are afforded huge amounts of space and privacy and the ultimate in extravagance. Just to give you an idea of the luxury on board, HEMISPHERE has fifteen types of stone, 18 different leathers, and a range of finishes from walnut soles, brushed oak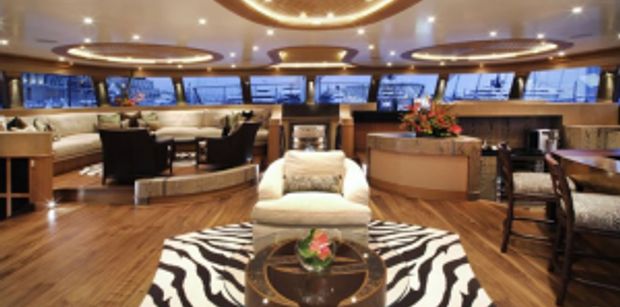 and wengé that adorn the interior!
Not only is she like a palace on the inside but she also comes complete with a jet wave rider, full scuba diving facilities for 12 guests, wake boards, kayaks and seabobs – the list goes on. She even has her very own 16.4m F&S custom sport fishing boat for game fishing, diving and guest excursions.
As a Catamaran she is also very stable at sea and her relatively low draft also means that she can enter much shallower waters than her mono hulled equivalents. When the Boatbookings team went to the Antigua Yacht show to preview the yachts on display our charter directors came back with nothing but glowing praise for this stunning yacht. Mimi – our charter director here in Cannes,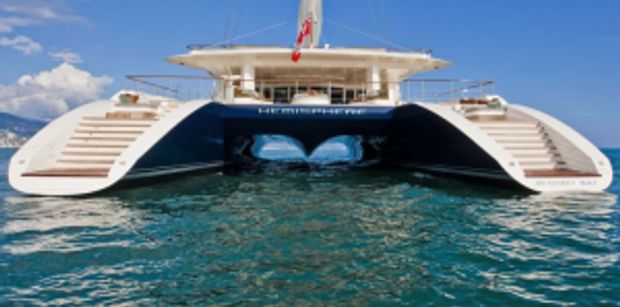 described it as 'an extraordinary yacht with luxury and first class in every detail including the crew'.
At www.boatbookings.com, we are here to help you plan your perfect holiday. We have a team of highly skilled professionals who are extremely knowledgeable in their destinations and will be able to help you bring together the yacht, the crew and all the other aspects that make your charter special.
Watch this space for the latest industry show releases, news and gossip in the yachting world. If you liked the content on this page and our previous posts, please become a fan and like our Facebook page to receive up to date information on our publications. Follow us on Twitter and Google Plus too.