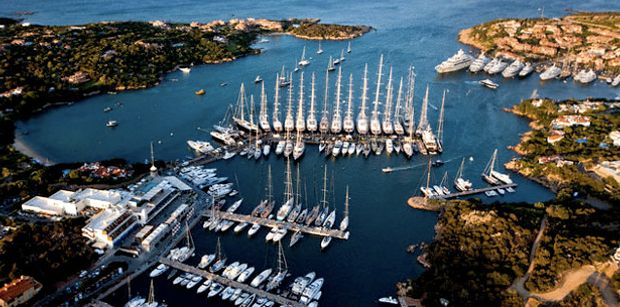 Sounding like something out of Peter Pan, the Emerald Coast possesses all the beaches, coves and deep blue waters of Never Never Land, (though thankfully no longer pirates or errant Indian tribes) – enough to provide guests with a once in a life time charter. Indeed, the locals are many times nicer and are happy to show off their beautiful island to tourists.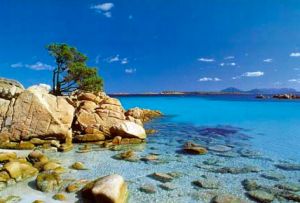 The Emerald Coast is a 55km long stretch of coast in North Eastern Sardinia with the Port of Cervo as its epicenter. It is celebrated as a play ground for the rich and famous, but is known as such for a reason. Featuring 80 gorgeous bays, replete with unique granite formations, and the white sands of its beaches backed with scrub land perfumed with wild herbs, there is no better way to appreciate this natural beauty than in your very own yacht! The main beaches to visit include La Spiaggia Liscia Ruia, La Spiaggia del Principe and La Spiaggia Romazzino.
Porto Cervo itself sports a delightful array of cafes, bars and restaurants offering typical Mediterranean delights such as Pane Carasau, local hams, Pecorino cheese and home made pasta. Why not stop off in this historic port for a glass of famous Sardinian wine before visiting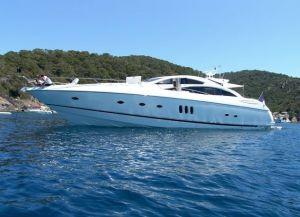 its large parks and elegant boutiques.
Boatbookings recommends the Sunseeker Predator 82, accommodating up to 8 guests in 4 cabins she has a modern and stylish interior as well as a breath taking top speed of 48 knots! Sunseeker are renowned for building the finest performance yachts and this one is no exception. With a fantastic spacious fly deck you can best appreciate your beautiful surroundings!
Interested in chartering? See here for the Sardinia Yacht Charter Guide! At www.boatbookings.com, we welcome everyone from sailing professionals to complete novices and will help you at every step of the way to make your dreams a reality. We have a team of highly skilled professionals who are extremely knowledgeable in their destinations and will be able to help you with any questions you may have.
Watch this space for the latest industry show releases, news and gossip in the yachting world. If you liked the content on this page and our previous posts, please become a fan and like our Facebook page to receive up to date information on our publications. Follow us on Twitter and Google Plus too.