Thursday 14th February marked a very special day. Not only was it Valentines Day, but it was in fact the opening day of this years Miami International Boat Show. Spread over 4 venues, this years show brought together the latest marine technology, insurance and clothing, as well as some of the leading luxury yachts from prestigious marks such as Benetti, Riva, Sunseeker and Overmarine. Our Charter Director, Mimi Andain recommended that we should go visit DEFIANCE, a luxurious Mangusta 72, which combines stunning aesthetics with exhilarating speed and comfort.
We were very impressed by this 2007 model, which has just undergone a refit in 2012. She has a very fond owner and this is apparent from the detail throughout. The use of soft wood and light fixtures and fittings make this feel extremely spacious for a 72 foot yacht. The decks on board DEFIANCE offer ample space for at least 3 guests on her bow and 2 on the aft deck to enjoy the glorious weather of Miami and the Bahamas. With the Sunshine state having so many fantastic places to visit, how do you decide which ones to head to? We have put together a four day sample itinerary for Miami, which will show the city at its best!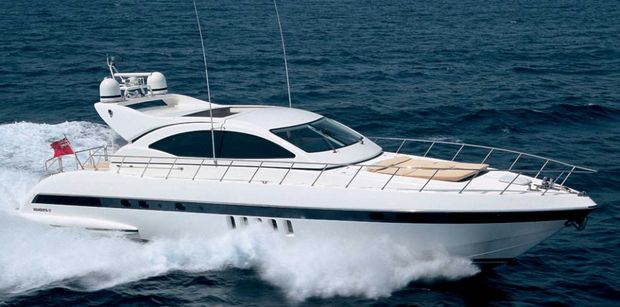 At www.boatbookings.com, we welcome everyone from sailing professionals to complete novices and will help you at every step of the way to make your dreams a reality. We have a team of highly skilled industry show releases, news and gossip in the yachting world. If you liked the content on this page and our previous posts, please become a fan and like our Facebook page to receive up to date information on our publications. Follow us on Twitter and Google Plus too.