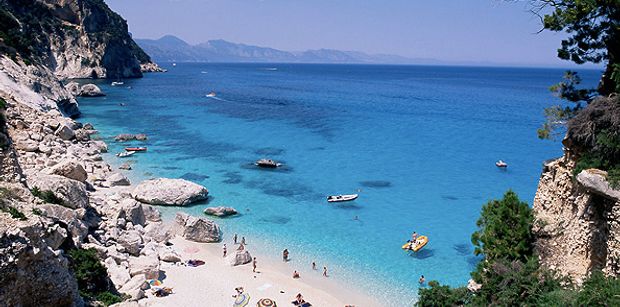 Located only 200 miles from the French Riviera and sitting right in the middle of the Mediterranean, Sardinia is often overlooked as a yachting destination. Yet it has so much to offer and is one of the most beautiful places to charter a yacht in Europe.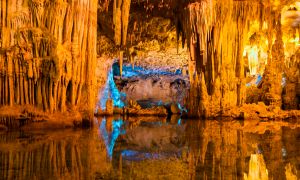 It truly is a unique environment having been shaped so much by both man and nature. Thousands of years of sea currents and winds coupled with centuries of domination by conquerors such as the Phoenicians, Romans, Pisans and Moors have made this spectacular island so unique and such an alluring destination to charter a yacht!
This series of blogs will focus on the highlights of Sardinia; from the UNESCO World Heritage site of la Maddalena, the Neptune Caves near the beautiful port of Alghero to the Emerald coast and the stunning seaside towns that pocket the coast. There will be food, culture and many beautiful pictures, but for a taster see the Sardinia Yacht charter guide!
Why not check out CHIMERA – an Azimut 86S Open and one of our suggestions for a great yacht to charter in Sardinia! Accommodating up to 8 guests in 4 cabin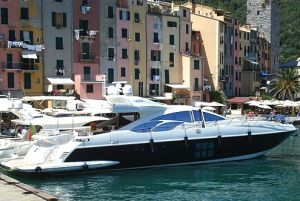 s she is beautifully designed with plenty of space on the large and luxurious aft deck to soak up that all important sun! What better way to explore Sardinia!
At www.boatbookings.com, we welcome everyone from sailing professionals to complete novices and will help you at every step of the way to make your dreams a reality. We have a team of highly skilled professionals who are extremely knowledgeable in their destinations and will be able to help you with any questions you may have.
Watch this space for the latest industry show releases, news and gossip in the yachting world. If you liked the content on this page and our previous posts, please become a fan and like our Facebook page to receive up to date information on our publications.
Follow us on Twitter and Google Plus too!