Today marks the start of this years 10 day Helsinki International Boat Show, which is Finland's most popular boating fair and the largest in all of the Nordic countries. The show will take place at the Helsinki Exhibition & Convention Centre, with this year's special focus on sailing, as well as other activities related to yachting and outdoor life. The British luxury yachting manufacturer Sunseeker, renowned for offering great build quality and style, will be showcasing their new and exciting Portofino 40, as well as the Predator 53 and 68. If you did not get a chance to look at these at the London Boat Show, you should definitely take a look here to see the next generation of some of the most popular luxury motor yachts on the charter market.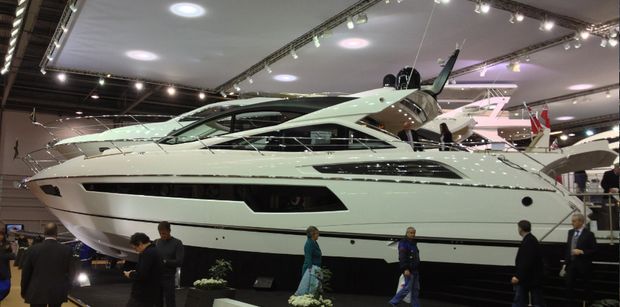 Boatbookings View from the London Boat Show 2013: "Compared to the previous model, the 68 has improved on every level. The entertaining spaces are second to none, in particular an incredible aft deck, featuring some of the best sunbathing spaces that we've seen. Accommodation is provided in 3 cabins, including a master and a double VIP, which are designed in typical Sunseeker style. Sophistication and luxury are two words that go hand in hand with this yacht."
If you like the look of this model, why not charter something similar. Whether you want to charter in the Mediterranean or the Americas, we have a great range of yachts for you. You should really look at AGUILA, a luxury Sunseeker Predator 73 which is available for charter from Cancun, Mexico. She is available for both day charters and multiple day charters, providing guests with not only luxury, comfort and style, but great flexibility! Check out one of the up and coming yachting areas, home to crystal clear waters, endless days of sunshine and a fascinating culture.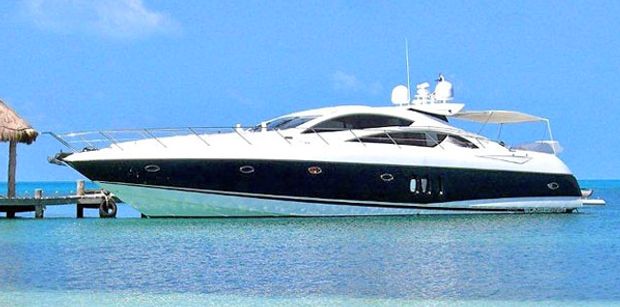 Have you never chartered before? At www.boatbookings.com, we welcome everyone from sailing professionals to complete novices and will help you at every step of the way to make your dreams a reality. We have a team of highly skilled professionals who are extremely knowledgeable in their destinations and will be able to help you with any questions you may have.
Watch this space for the latest industry show releases, news and gossip in the yachting world. If you liked the content on this page and our previous posts, please become a fan and like our Facebook page to receive up to date information on our publications.
Follow us on Twitter and Google Plus too!