The Cannes Film Festival is one of the global events which each year we look forward to. This year, the feeling is no different, and everyone wants to attend. We have some great availability left on some fantastic yachts, and with each yacht, we help you get a berth for the 12 day festival.
OUT is a stunning option for corporate events, providing ample space for all guests on board. She is 154ft, and with plenty of deck space and room inside, she is suitable for entertaining lots of guests at any one time. Her modern and bright interior create an extremely elegant yet comfortable environment for your charter.
GEORGIA ROSE is a 30m Azimut, and although slightly older, presents an excellent choice for the Film Festival. She has a more traditional interior and is smaller than OUT, but would, nonetheless be one of our personal favourites!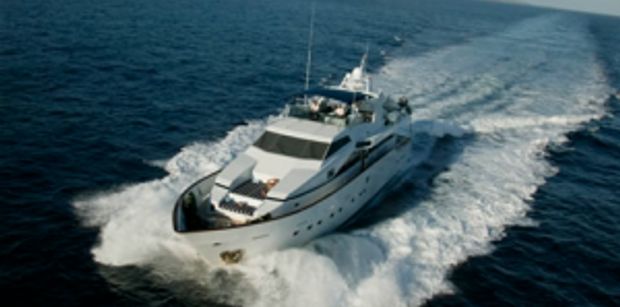 Looking to charter a yacht for a corporate event? Head to www.boatbookings.com, the leading online yacht charter broker, or email us at [email protected] and one of our Charter Specialists will get back to you shortly.
Watch this space for the latest industry show releases, news and gossip in the yachting world. If you liked the content on this page and our previous posts, please become a fan and like our Facebook page to receive up to date information on our publications.