With Christmas coming up, it is the perfect time for a luxury yacht charter, and why not accessorize with some luxury items too? Perfect as Christmas presents, or just to treat yourself, they are sure to add a fashionable edge to your Christmas yacht charter. Nikki Beach St Barth would make a perfect stop-off point during your charter, with events running throughout Christmas and New Year. Why not join the jet-set clientèle  sit back and relax on the beach and show off your new goods?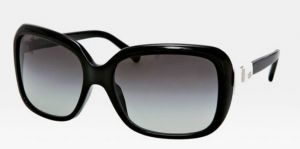 CHANEL SUNGLASSES:
With a pair of Chanel sunglasses you can never go wrong. With a range of sunglasses in many classic styles to pick from, there's a pair for everyone. There are simple styles in a range of colours or the more out-there, statement sunglasses which will surely catch everybody's eye. A pair of timeless sunglasses are fantastic for shading your eyes from the rays while relaxing in the sun.

iPAD MINI: 
Apple's new iPad mini would make a brilliant Christmas present for absolutely anybody. The new, smaller size makes it easy to carry with you, so the world is at your fingertips whenever you want it, so a perfect way to connect while topping up on a Christmas suntan. With a range of
yachting apps
to choose from, such as checking the weather forecast or as a means of navigation, the iPad mini can be well equipped for all your yachting needs.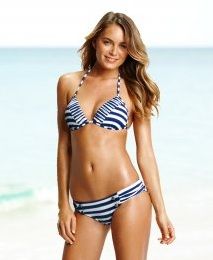 SEAFOLLY BIKINI:
Holidays and beach escapes are the essence of the Australian brand Seafolly. They offer a fun array of swimwear world-wide, and emphasise the beach lifestyle in their designs. This nautical style bikini embraces the theme of a yachting lifestyle, with blue and white stripes which anyone will quickly associate with sun, sea and sailing. With a range of bikini separates, you can create the perfect look to suit you.
For more information about chartering in St Barthelemy, please have a look at our Leeward Islands Yacht Charter Overview.  If you're interested in chartering a yacht, please go to boatbookings.com or email us at [email protected] and one of our Charter Specialists would be delighted to help you.