Singapore is well known as one of the most exciting and busy cities in the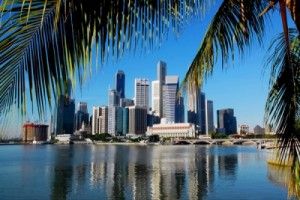 Far East. Home to a great marina, and some fantastic sights, a charter to host a corporate event is not only a great idea for the experience, but a great idea for your company as you can show your colleagues and clients some extraordinary sights whilst enjoying a meal and drinks from the splendour of the seas.
Events held on luxury yachts are far more impressive than just hiring another hotel meeting room. Luxury yachts are a fantastic way to entertain clients and to make a brilliant impression. During the day, yachts can act as an office and conference venue for meetings and presentations. In the evening, yachts are perfect for cocktail parties, formal dinners and other events. Not only do they give your corporate event that extra great feel, but it relieves stress on the client, as we organise the placement of the yacht, and help you to organise a smoothly run charter.

Singapore is well known for its cultural diversity, colonial history,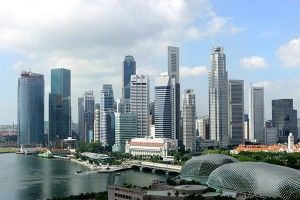 world-class shopping and fantastic beaches, especially those found on Sentosa Island. It is also home to numerous high-class restaurants and the world's only "Night Safari", which houses more than 1,000 wild animals. A sailing cruise around the southern islands of Singapore, which offer spectacular views of the city skyline, is ideal for a corporate event yacht charter. Luxury yachts also offer a range of activities such as fishing, snorkelling, swimming and diving.
Chartering a yacht for corporate entertainment at the Singapore Grand Prix is becoming very popular. Many of the greatest yachts in Asia make their way to Singapore just for the race. The race circuit is just over 5 kilometres (3.1 miles) long, running adjacent to the harbour in the Marina Bay area. Only three other races in Formula One (the Monaco, Abu Dhabi and Valencia street circuits) run past a marina. However, Singapore stands out as the first night race in Formula One history. The timing of the race means that it can be broadcast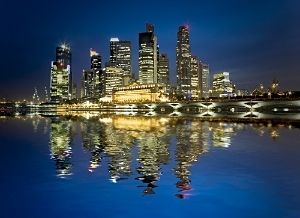 live at a convenient time for European audiences.
Conclusion
Singapore is the perfect destination for a corporate entertainment event on a yacht, whether you want it during the Singapore Grand Prix, Chinese New Year, or just during the year for a conference meeting or to meet and greet with your colleagues and clients. To see the yachts we have listed for corporate entertainment in Singapore, please see here.
If you're interested in chartering a yacht, please go to boatbookings.com or email us at [email protected] and one of our Charter Specialists would be delighted to help you.