On Friday 2nd November, we, the Boatbloggings team were present at the Salon de la Plaisance du Golfe de St Tropez, at the Marines de Cogolin. As Boatbloggings.com is the news site for Boatbookings.com, meeting and networking with many suppliers was very important.
Of the yachts on show, many were for sale, but we had two highlights of the day, which we would love to share with you.
Med 48
The Med 48 is a new build yacht available for charter for the 2013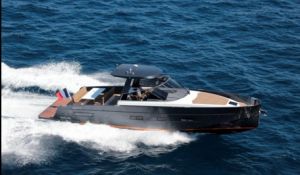 Summer season, from St Tropez. She is a beautiful new design which reminded us of a Van Dutch, with a sleek and modern exterior. Her interior was spacious, with two double cabins both en suite and a small galley area too. One of our favourite parts of her was her was her sunbed area, which can be configured in many different ways, from two benches facing each other with a table in the middle, two benches facing the same way, to collapsing the seats down to reveal a full sunbed, with enough room for several to comfortably enjoy the sun. If you would like to charter a yacht from St Tropez, click here for more information.
La Gazelle des Sables
This beautifully crafted small sailboat was a great part of our day. Please see the video below for a fantastic snippet of her in action in the port of Cogolin.
If you're interested in chartering a yacht, please go to boatbookings.com or email us at [email protected].