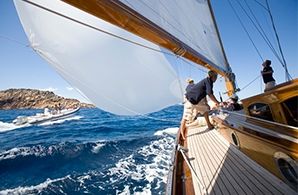 The Rhode Island Economic Development Corporation (RIEDC) is enthusiastic about hosting the 2013 34th America's Cup following requests for discussion by BMW-Oracle race officials. The event was slated for San Francisco but some concerns with negotiations have prompted BMW-Oracle to reconsider.
The RIEDC anticipates both immediate and long-term benefits for Rhode Island, which is battling an 11 per cent unemployment rate. The event is likely to attract the largest sporting, tourism and media crowds in Rhode Island history.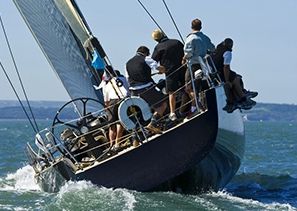 The state has already begun planning infrastructure improvements to Fort Adams State National Park, which encompasses 170 acres of state owned land and marine assets in Newport. Beside the creation of immediate jobs, if the site wins the bid to host the event it will affirm Newport as an international sailing center and attract a range of future sailing and yachting events to its shores.
Bringing the America's Cup back to Rhode Island will be most beneficial to the marine manufacturing trade. Boat-builders, carpenters and artisans hard hit by a sluggish economy believe the event will reinvigorate the marine industry. America's Cup officials are expected to announce the chosen city by the end of this year.
Use these helpful links to access Boatbookings.com extensive information on chartering racing yachts, sailing regattas and yachting destinations in New England.