A bit of the show happenings and gossip from our resident Kiwi:
 Saturday evening show organisers gathered on the dock in front of KOKOMO, the stunning Alloy Yachts sailing yacht, to wrap up the show… champagne corks popping, tv crews filming… lots of laughter… And no doubt huge sighs of relief that the yacht show had been such a resounding success yet again…
Yachts' fog horns blared deafeningly across the port when the clock struck 6 then again at the official end of the show 630pm. Through the eyes of a kiwi, it was impossible not to feel immensely proud that two NZ built yachts, KOKOMO and COMO, moored side by side at this most illustrious of yacht shows, received so many accolades.
KOKOMO was the yacht personally selected by Prince Albert to visit on Thursday; the Aga Khan was welcomed on board COMO for a viewing…as well as countless other visitors.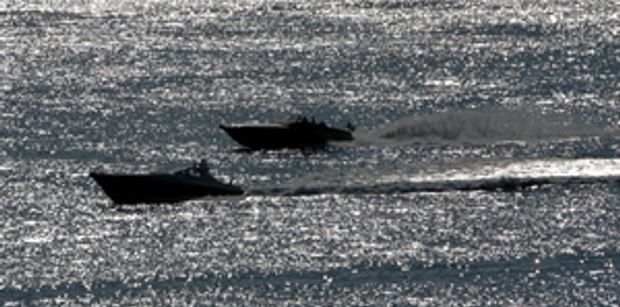 Also worthy of a mention were some fabulous vessels adding glamour on a smaller scale…the impossibly stylish classic Rivas, which ferried visitors to the show back and forth across the port to the floating jetties…transported to Monaco on a custom-built Riva carrying truck capable of moving 3 Rivas at a time!