We had the pleasure of sailing in the Voile d'Antibes on Saturday aboard SAVANNAH. SAVANNAH finished first in its class "Yachts Esprit de Tradition" – classic yachts that have been modified with modern materials. Here are some of the gorgeous views from the day.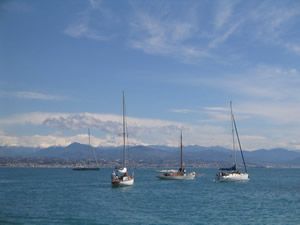 Heading out – notice the snow on the Alps – Gorgeous!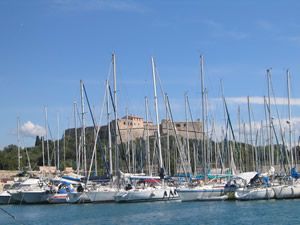 Passing the Fort Carre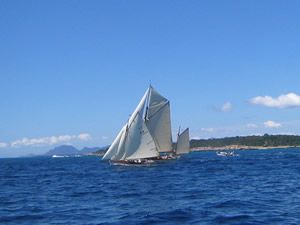 Sails up!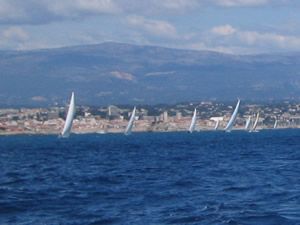 Heading down to Nice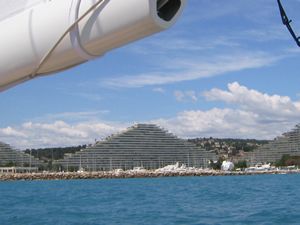 Near the Mark at those crazy buildings near the Nice Airport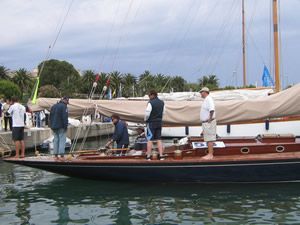 Dennis Connor and Crew back early aboard Cotton Blossom II (Connor seated).
A great day in Antibes!  Click here for more information about Yachting in Antibes.