Yacht Charter Operator Terms and Conditions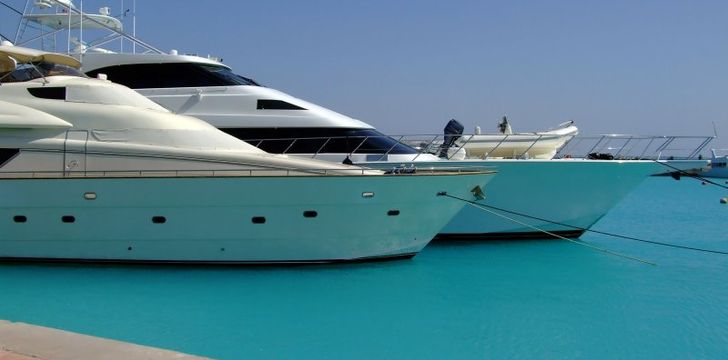 Listing Criteria | Operator Responsibilities | Boatbookings Responsibilities | Commission Policy | Yacht Charter Contract | Sign up!
By committing to these terms and conditions, the Yacht Charter Operator (Operator) enters into an agreement with Boatbookings to market their yacht on Boatbookings and affiliated sites. The specific terms and conditions are as follows:
Listing Criteria
In order to be listed on the our site you need to have the following:
Full Charter Licensing for all of the waters where we promote your boat
Appropriate Skipper Certification (on Crewed Yachts)
Charter Yacht Insurance
A boat that is in excellent repair
A commitment to customer satisfaction
A willingness to work as a partner with Boatbookings
Please note, in order for us to list your boat, you must be either the owner, fleet operator, or Central Agent for the yacht. Boatbookings reserves the right to reject any application, or remove any yacht from the site at any time if the yacht is deemed inappropriate for a quality charter experience.
Operator Responsbilities
The Operator commits to strive in all ways possible for customer satisfaction. This includes full repair and cleanliness of the boat, departing on time, attempting wherever possible/reasonable to meet customer requests and needs.
Further, the Operator agrees to be aware of weather, sea, or other local conditions that may cause danger to the client, and to do whatever possible to mitigate those conditions, including adjusting the charter dates or itinerary if prudent.
Boatbookings Responsibilities
Boatbooking agrees to:
Market the yacht on the site in the appropriate categories (ports, manufacturers, types, models, etc.) and make every effort to charter your yacht
Work with you and the client on all suitable enquiries to attempt to confirm the charter
Assist with any contract arrangements, payments, and operations to get the charterer to the boat as agreed according to the specific terms & conditions applicable to the specific charter.
Commission Policy
Operator agrees to pay a commission (as negotiated and agreed with Boatbookings) on every yacht charter completed.
Completed is defined as payment having been made and the charter not being cancelled.
Commission % will be applied to the base Charter fee (excluding provisioning, skipper fees etc.)
Commission will be deducted from the initial payment made from the Boatbookings to the operator.
If customer pays Operator directly, commission will be forwarded to Boatbookings prior to the charter commencing.
Yacht Charter Contract
In most cases, we will use your standard contract. If you don't have one, Boatbookings can provide one. This contract is modelled on MYBA Terms. Please note, charters are between the client and you, the Operator. For full details, consult our terms and conditions.
Other Articles of Interest
Charter destinations