Azores Sailing Charter | Sao Jorge Island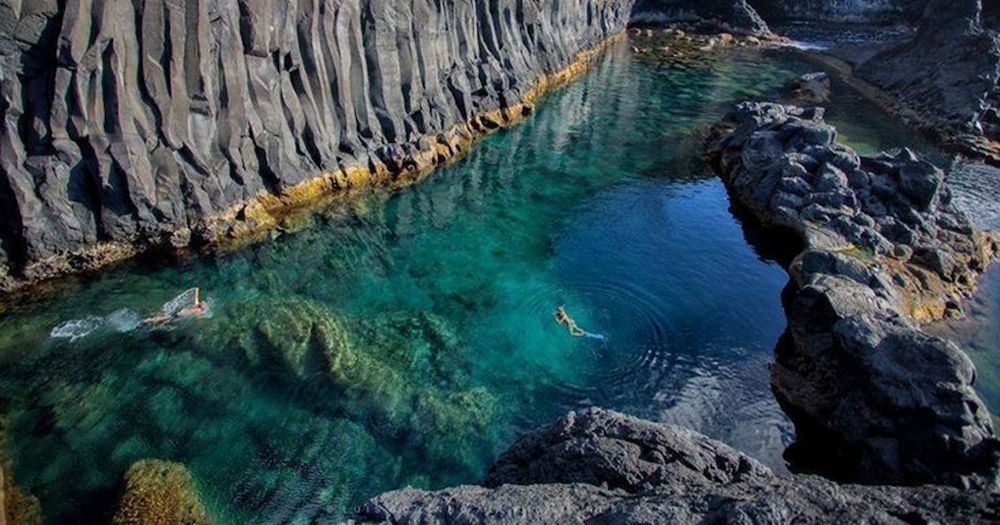 Overview
Sao Jorge Island 38° 24 ́N 28° 33 ́W, is easily distinguishable against its sister islands due to its long thin shape.
Sao Jorge
is famed for its impressive fajas, which can be seen all around
the islands.
Fajas are created when lava hits the sea and cools creating fields that protrude into the sea! The fajas on
Sao Jorge island
is now home to small settlements and farmers! Sao Jorge also boasts some of the best natural swimming pools in the whole of the Azores! The landslides, which have subsequently created crater-like areas are now filled with water year-round. The classic Portuguese terracotta roofs that litter the hillside in contrast with the deep green are seen from miles away - a welcoming sight after a long days sail! 
Sao Jorge is home to two marinas, Velas and Calheeta. We would recommend heading into Velas as this provides shelter from the north and west. The jetty has space for around 3 visiting yachts, but must be kept clear throughout most of the day so Sao Jorge, like most islands throughout the world, can receive their deliveries! The town, however, has put in place free mooring buoys that you can tie off to and tender in. If the
wind picks up
, it is common for the wind to whirl around in the anchorage due to the high hills that surround the town.
Azores Bareboats Azores Sailing Guide

---
Map
Must-see:
> Piscina Natural Simao Dias
Located on the northern side of the island, be in awe of these magnificent natural swimming pools which hold water year-round. These ancient, natural land formations are frequently visited in the summer months as they provide warm water swimming. Great for children and adults alike! 
> Caldeira de Santo Cristo Fajã
You must visit the famous Fajas while on the island! They are a definite must-see! This is a very rare land formation, and Sao Jorge boasts many of them! In the Santo Cristo Faja, there is a lagoon in the middle which should also be visited! 
> Ponta dos Rosais
A western view point across the Atlantic, marvel at the natural stack which is formed just of the coast and watch the waves crash around it!