Cannes Film Festival Yacht Charter Guide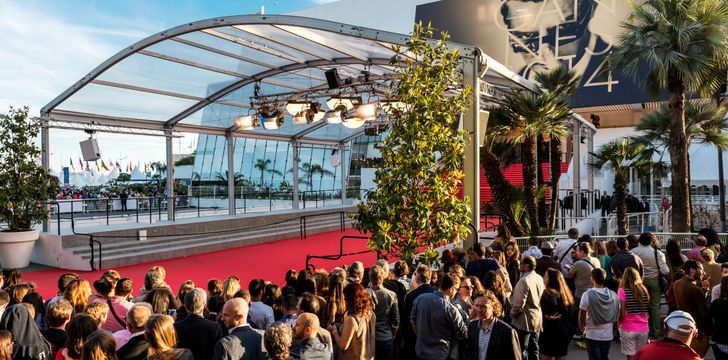 Charter a Luxury Yacht for Events, Accommodation or Entertainment at the Cannes Film Festival 2024
14 to 25 May 2024
Cannes Film Festival Yacht Charter Guide | Yacht types | Contact Us
Once a year in May, Cannes becomes a hub of entertainment, as the movie industry congregates on the French Riviera to view film premieres, cut deals, party and award the best films and achievements of the past year.
The formal program takes place in the Palais des Festivals - the main convention centre in Cannes where there are several theatres showing movies for the entirety of the event. The Palais is directly next to the Old Port of Cannes; it is truly an incredible sight to see many of the world's finest superyachts all lined up along the Jetée Edouard Albert, resplendent in the branding of the key players in the film industry.
However, yacht charters at the Cannes Film Festival are not restricted to superyachts at the port, exhibitors and show attendees book yachts for all types of events. The Cannes Film Festival occurs around the same time as the Monaco Grand Prix, so you can extend your stay and charter for two of the most glamourous and prestigious events in the world!
Video - the Cannes Film Festival Yachting Scene!
Charter Yacht Types at the Cannes Film Festival
Here are some of the types of boats available for charter at the Cannes Film Festival:
Entertainment and Event Yachts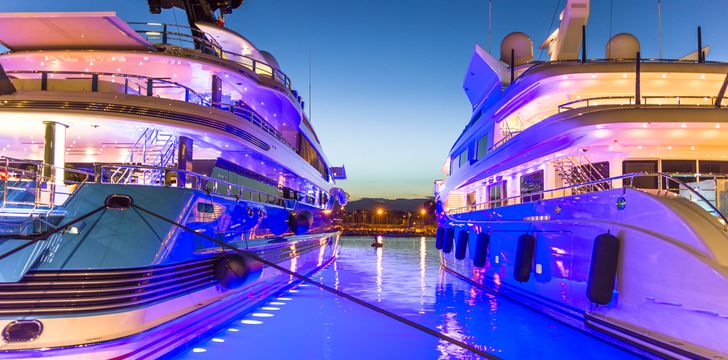 Do you have a large party that really wants to experience the 2024 Cannes Film Festival in style? Why not charter one of our yachts designed for lavish floating parties. These boats are the perfect choice for big events during the Festival as they can host a party for up to 150 attendees, with 30 crew members on hand to tend to every guest with absolute efficiency. We also have other yachts that can hold anywhere from 20 - 100 people while cruising. Our brokers will find the perfect yacht for you and your event!
Event Yachts in Cannes Contact Us
Moored Super Yachts by the Palais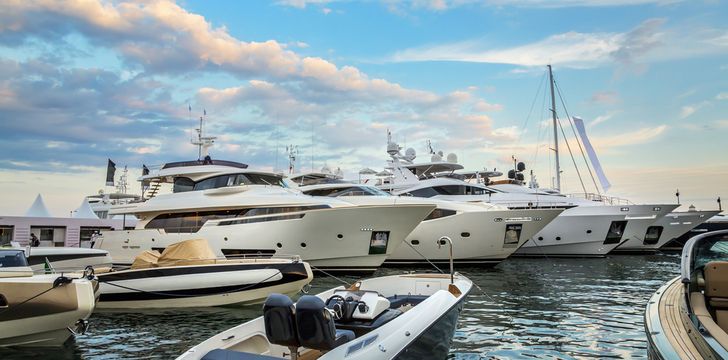 Super Yachts provide a fantastic setting for company meetings and entertaining clients with expansive outside deck spaces, private meeting rooms and comfortable main salons. The yachts and their crews are all extremely flexible so you can hold lunch meetings in the daytime followed by corporate events and dinners in the evening. If you are interested in chartering a moored Super Yacht during the Festival next year, please contact one of our brokers!
Super Yachts in Cannes Contact Us
Day Charter Yachts for Meetings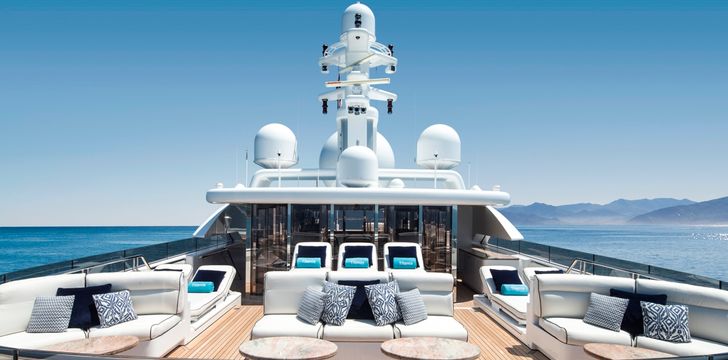 There is no better way to host a meeting than on a sleek yacht on the French Riviera. We have plenty of yachts that are available to charter for the day during the Festival period, complete with skipper, hostess and catering. So, why not take your best or prospective clients for a stunning day out to lunch in St Tropez, Monaco or St Jean Cap Ferrat on one of our beautiful charter yachts?
Day Charter Yachts in Cannes Contact Us
Accommodation on a Yacht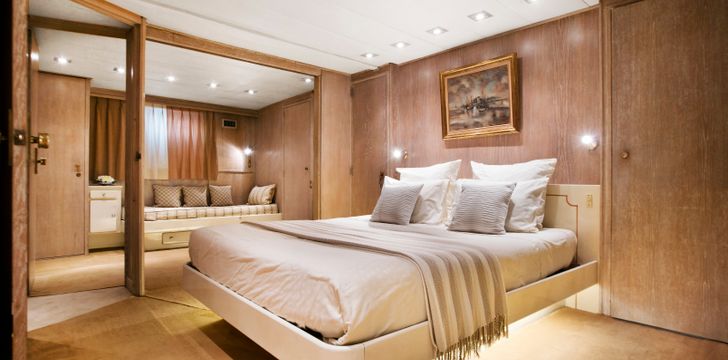 Cannes hotels fill up every year more than 6 months prior to the Cannes Film Festival and attendees are forced to commute from Nice, Antibes, Grasse or other nearby towns. Instead of wasting time on the roads, each year many of our clients choose to stay on a luxury yacht. We have a number of both Sailing and Motor yachts that can be chartered in the Old Port or Port Canto, to provide you with a floating hotel experience on the calm waters of Cannes, complete with a kitchenette and entertainment facilities. You can also take the boat out for a day trip along the glamorous Riviera coastline to entertain clients and guests, or simply to enjoy a long lunch in the stunning setting of St Tropez!
Accommodation Yachts in Cannes Contact Us
Catamaran Charters for Events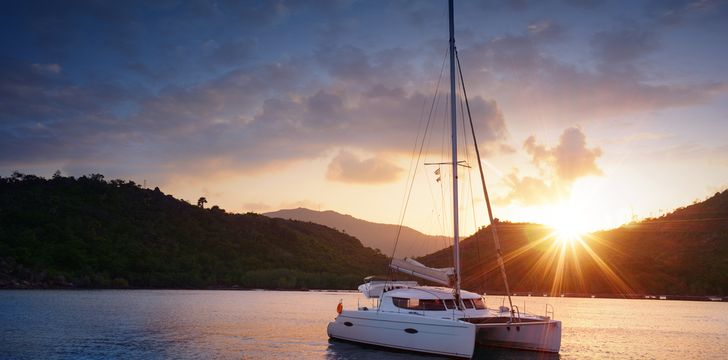 If you have a large party and would like to entertain them, either for a cruise around the coast during the daytime or for an event in the evening, how about chartering one of our event catamarans? These specially designed yachts hold up to 56 passengers, and you can add DJs, catering, or whatever you need to make your event memorable!
Event Catamarans in Cannes Contact Us
Classic Yachts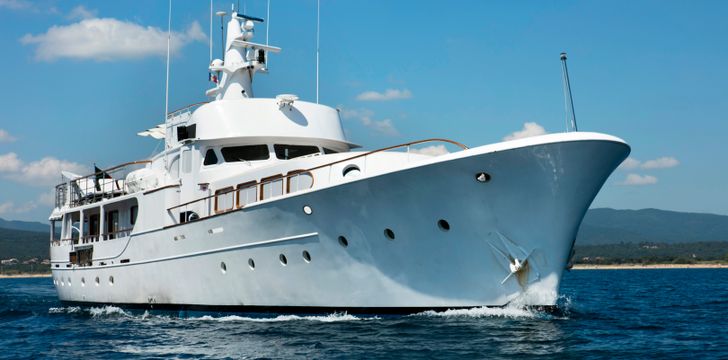 If you are in search of something elegant and eye-catching, why not charter one of our stunning Classic Yachts. They are extremely spacious with plenty of outdoor space on the decks to entertain guests and, if it's a sailing yacht, your branding can be on the mast and stays, providing excellent publicity and exposure throughout the festival period.
Classic Yachts in Cannes Contact Us
Cannes Film Festival Yacht Charter Guide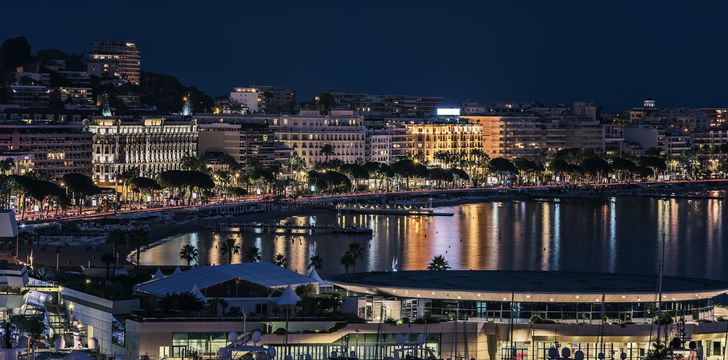 You will need to book well in advance for this period, as you can imagine it is an extremely busy time and we receive multiple requests for yacht charters! If you just want to put on a flashy event for your clients or promote a film, you might consider chartering a yacht for just a day. There are some amazing yachts that specialise in events and are happy to work with you to accomplish any event. These boats can be anchored or cruise around the Riviera, depending on your preferences.
Next Steps
Ready to make a splash at the Cannes Film Festival? Boatbookings will find you the perfect yacht, do all the paperwork, and help you with event planning, provisioning, private jet hire and anything else you need!
Contact us to Plan your Cannes Film Festival Charter About Event Yacht Charters
Other Articles of Interest
Charter destinations