Central and Western Azores 14-day Sailing Itinerary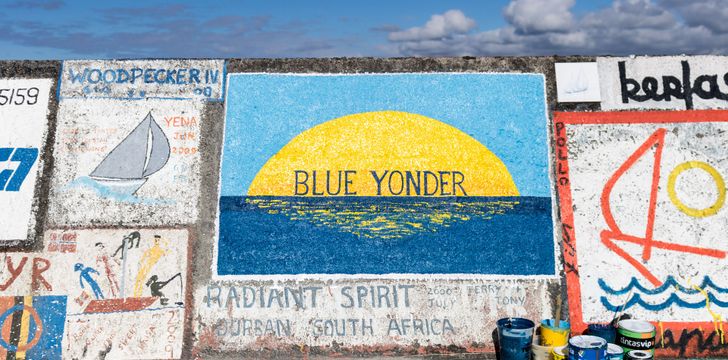 Embark on this Central and Western Azores 14-day sailing itinerary and discover Sao Jorge Island, Terceira Island, Pico Island, Graciosa Island, and Faial Island
While the Azores may not be at the forefront of the yachting world when it comes to charter holidays, it should by no means be dismissed as the scary Atlantic! The Azores are famed for their Jurrasic park-like islands, coupled with some of the most interesting geography that the northern hemisphere has to offer. Submerged in a world of natural beauty, it would not be uncommon to see the visiting Humpback Whales, sublime sunsets behind Pico Island and Dolphins playing on your bow wave! This itinerary is perfect for those that wish to one day sail across the Atlantic, or for those that want to gain more sea miles. The skipper should be comfortable with night sailing and navigating through the open sea as this itinerary requires some long haul sailing. 
---
Map
---
Day 1 - Sail to Flores Island. 138 NMs.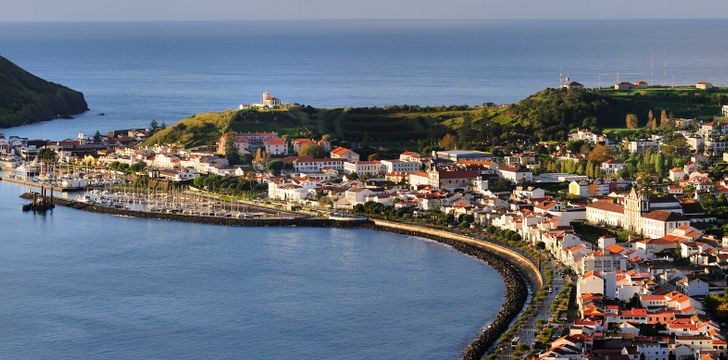 Experience the vastness of the Atlantic by crossing 138 nautical miles to the stunning island of Flores. Flores island is one of the outer most easterly islands in the Azores and is naturally stunning. Sailing from Horta to Flores island gives you some experience in long haul sailing, keep your eyes peeled for dolphins and whales that could be in the distance or on your bow wave! Overnight sailing can be one of the most exhilarating experiences ever. You will always remember your first-night sail, and what perfect place to create long-lasting memories than the Azores. 
---
Day 2 - Arrive at Lakes Das Flores.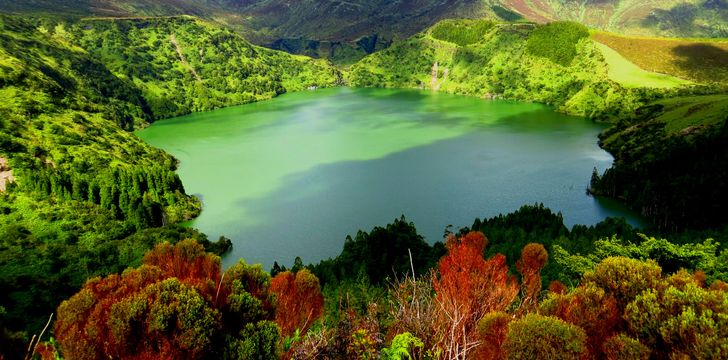 Arrive in the early hours of the morning, have a nap and get ready for a day of exploration! We recommend a two-day pit stop in Flores Island after the first leg of the itinerary so you can rest and really explore this truly remarkable island. Like many of the islands in the Azores, Flores island is a UNESCO Biosphere Reserve, due to the geological, environmental and cultural features that this island boasts. 
---
Day 3 - Explore Flores Island.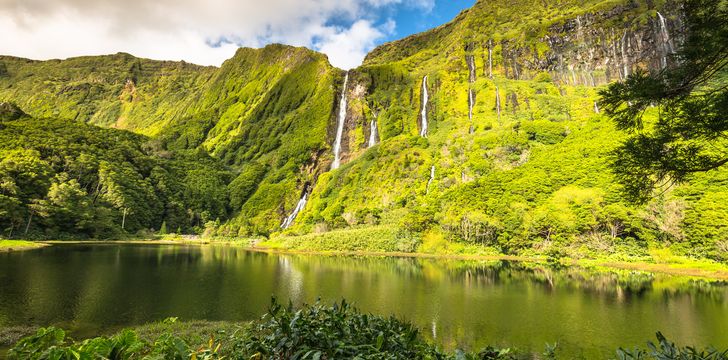 Discover the enchanting, culturally rich towns of Lajes and Santa Cruz. While exploring the island, you will encounter one of the most famous natural monuments of the Azores, the rock 'Rocha dos Bordões'. After, visit the Fajãzinha, a typical Azorian village by the coast with picturesque ruins of water mills where you can admire the Ribeira Grande waterfall. Take a wonderful, relaxing bath next to the black rocks at the Poço do Bacalhau, a natural swimming pool and visit the enormous cavern of Gruta dos Enxaréus. 
Must visit: Gruta dos Enxaréus; Miradouro da Rocha do Touro; Rocha dos Bordõe and Cascata do Poço do Bacalhau.
---
Day 4/5 - Sail around Corvo Island, finishing in Pico Island. 153 NMs.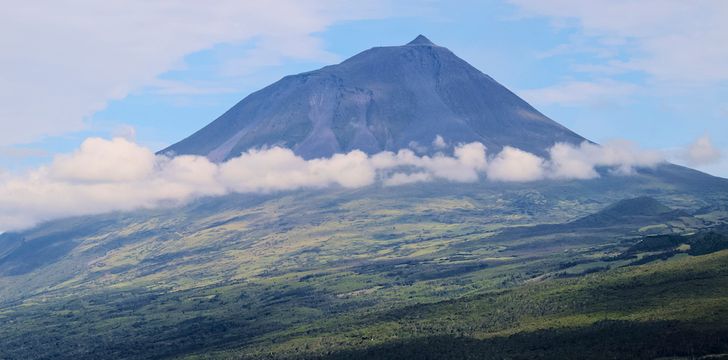 Embark on another long sail around the magical Azores. Huddle up in the cockpit to share stories and Portuguese delights that you have picked up in the market beforehand! This leg of the itinerary is perfect for testing your navigational and sailing skills. Is someone in your crew looking to cross the Atlantic? This is a great place for them to put their skills to the test!
---
Day 6 - Visit Pico Island.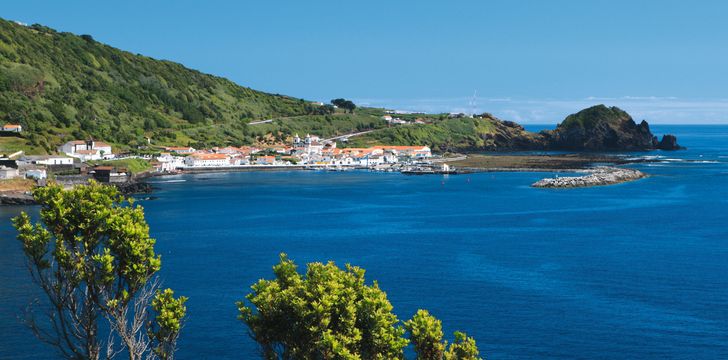 Organise yourselves! There is so much to see on the stunning island of Pico! Admire the rugged southern coastline before entering Lajes Do Pico, once infamously known for the whaling industry. Now, the locals admire the whales and regularly conduct tours from the Island. Seeing as you are on your own yacht, you can create your own whale tour! 

Must visit: Landscape of the Pico Island Vineyard Culture; Whaling Industry Museum at São Roque do Pico; Capitão and Caiado Lagoons.
---
Day 7 - Sail to Angra Do Heroismo (Terceira Island). 54NMs.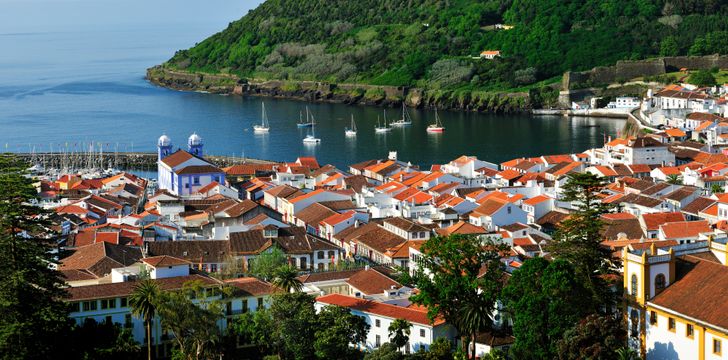 Get up fresh and early for a good sail over to Terceira Island located north of the central islands. This is one of the shorter legs of the itinerary, perfect for those in your crew who are less experienced and want to be captain for the day! Keep your eyes peeled for dolphins, whales and perhaps even turtles! It is not uncommon to see wildlife on this stretch of water. Enjoy fair, constant winds, soak up the scenery before mooring in Angra Do Heroismo which is located on the south side of the island close to the Reserva Florestal De Recreio Do Monte Brasil.
---
Day 8 - Explore Terceira Island.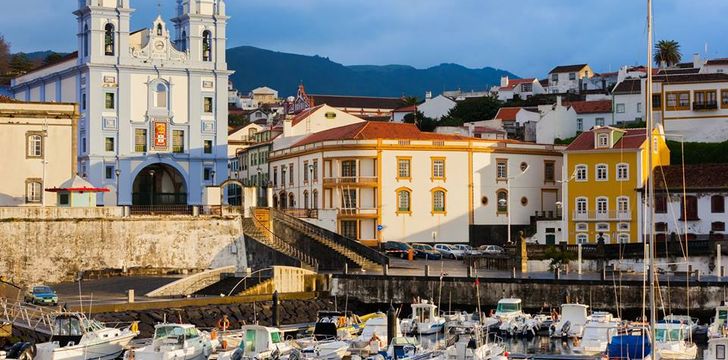 After yesterday's sail, you will need some time to relax, after all this is your vacation! There are so many things to do on this island, so chuck on the hiking boos and go exploring! Terceira island is home to some of the most interesting geography the Azores. The terracotta roofs, monasteries, and churches are only just a few reasons why this island is a UNESCO World Heritage site. 

Must visit: UNESCO city of Angra do Heroismo; Algar do Carvão lava tube.
---
Day 9 - Sail to Praia Da Graciosa (Graciosa Island). 45 NMs.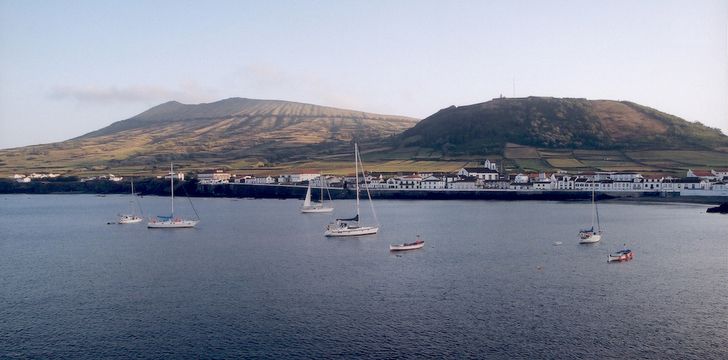 Enjoy a brisk sail over to one of the most stunning islands in the Azores, full of sand beaches and of course the dramatic coastline.
---
Day 10 - Visit Graciosa Island.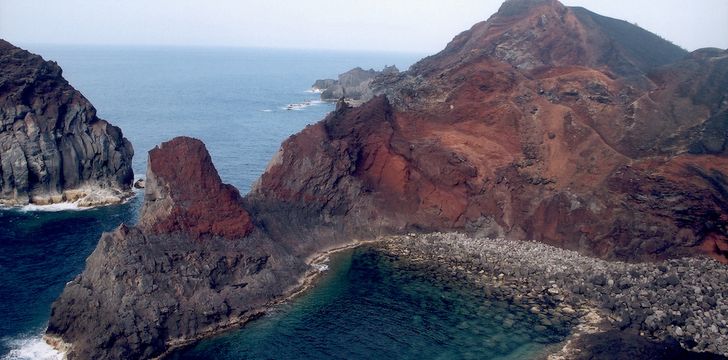 Classified by UNESCO as a Biosphere Reserve, the island of Graciosa is the second smallest of the archipelago and is ranked as an exceptional location for both diving and fishing. The charming town of Santa Cruz with its windmills provides a unique glance into Graciosian life! Caldeira da Graciosa and Furna do Enxofre, an impressive volcanic cave, together are the most iconic and natural attractions of the island. The world-famous thermal water of Carapacho invites you to a therapeutic soak in the mineral-rich water. 
Must visit: Town of Santa Cruz; Caldeira da Graciosa; Furna do Enxofre.
---
Day 11 - Sail to Velas (Sao Jorge Island) 38 NMs.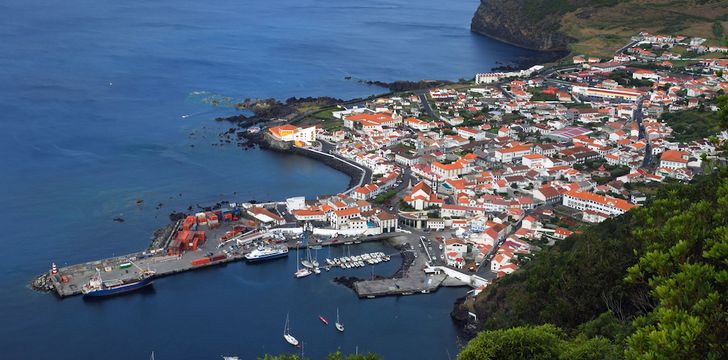 As you sail along the impressive North Coast of Sao Jorge Island, you will experience a truly spectacular coastline. Quaint villages and jagged picturesque coastlines are a few things you'll see as you sail into the beautiful island of Sao Jorge. Arriving in Velas, you will be in awe of the cliff face which stands proudly over the marina. Standing over 200 meters providing seafarers a beautiful protected anchorage. 
---
Day 12 - Explore Sao Jorge Island.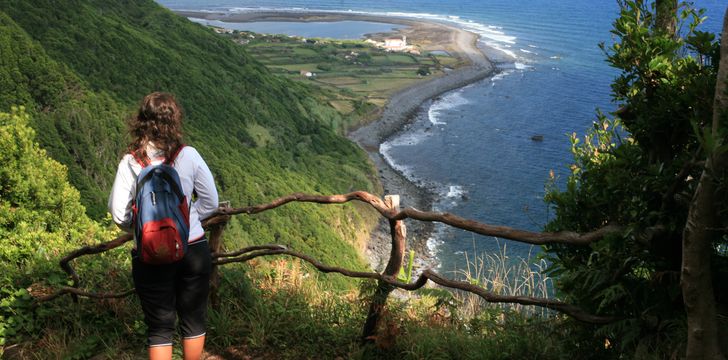 The enchanting towns of Velas offer fantastic food, shops and not to mention scenery! The thin, yet steep island boasts some of the most impressive fajas in the world. Fajas are low tongues of lava that spill from the volcano (pictured above). Are you into your surfing? Or enjoy watching surfers? Then head over to one of the natural lagoons that Sao Jorge island is home to. 
Must Visit: Town of Velas; Fajã dos Cubres, Fajã do Ouvidor and Fajã de Santo Cristo. 
---
Day 13 - Sail to Horta, Faial Island for disembarkation on the 14th day.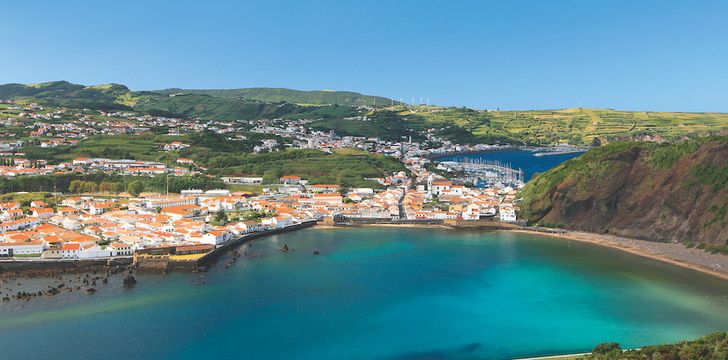 Arrive at Horta Marina and get yourself a well-deserved last night on board, along a mythical Gin at Peter's Café Sport to celebrate two weeks of sailing and exploring the stunning Azores. Although Faial attracts sailors from all over the world, it's not all about yachts! Don't leave us before admiring the Caldeira Volcano, a deep crater of 2000 X 400 meters and Capelinhos Volcano, an almost lunar and arid landscaped of 3 square km! 
Must visit: Caldeira and Capelinhos Volcanos.
Charter destinations