Charter a Yacht in the Sporades Islands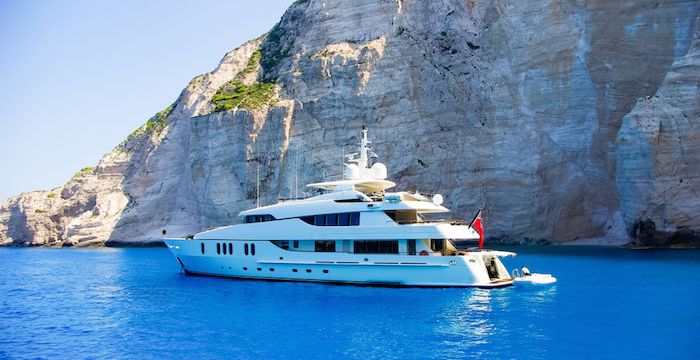 The gorgeous northern Sporades are a group of islands located in the north-west of the Aegean and consisting of the scattered (sporadic) islands of Skiathos, Skopelos, Alonissos, Skyros, Pelagos or Kira Panayia and the uninhabited Peristera, Skantzoura, Yioura, Piperi and Psathoura. In contrast, the less travelled Eastern Sporades refer to the sailing area that includes the islands of Lesbos, Limnos and Chios, which string along the Turkish coastline.
Read our Sporades Charter Guide for in depth information about attractions and activities in these idyllic islands.
The Sporades are as popular for their beautiful scenery and never-ending beaches, secluded anchorages and wildlife, for that reason they are the ideal destination for a sailing holiday.
The beaches in Skiathos and Skopelos are considered some of the best in the eastern Mediterranean, if you charter a yacht, there are an abundance of stunning bays to drop anchor where you will be all by yourself. If you are set on Greece and want to discover different destinations, poular choices are the Cyclades or the Dodecanese!
Greece is brimming with culture, history and great cuisine. Have a read of our articles and guides for inspiration.
Other Articles of Interest
Charter destinations