The Cannes Yachting Festival is around the corner and all the big European catamaran producers will be presenting their new models. Catamaran design has greatly evolved over the past years and now the new trends are bigger, more voluminous vessels. This translates to broader hulls, bigger main decks and a predominance of large fly bridges.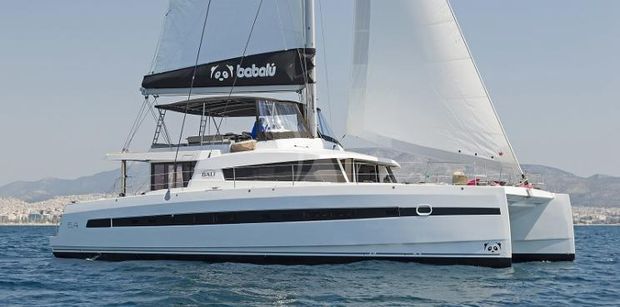 The ever-evolving catamaran design
The new generation of catamarans is certainly much more comfortable than previous designs, albeit at a cost in regards to sailing performance. Such is the demand for bigger, roomier catamarans, that even traditional performance-oriented brands, are branching out towards wide-bodied designs who offer space at the expense of sailing prowess.
The best example being BABALU, the new Bali 5.4 model which has been voted best multihull for 2019 and represents a great innovation upon the usual performance-oriented design pattern of the Catana Group (Catana being the mother company of Bali Catamarans).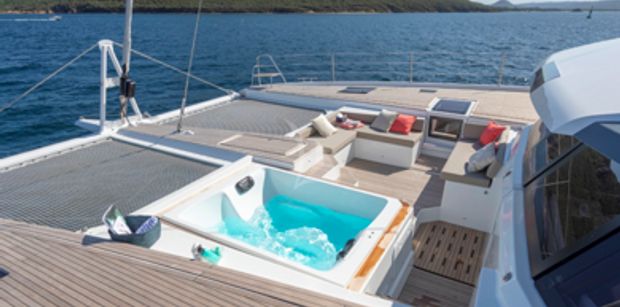 The wider hulls are allowing manufacturers to equip the new catamarans with up to 6 cabins, something unheard of previously, particularly so as all cabins have their own private bathrooms. The 6 cabin design is ideal for charter, enabling large groups to enjoy the unique crewed catamaran charter experience! A great 6 cabin catamaran being LUCKY CLOVER, the Lagoon 52.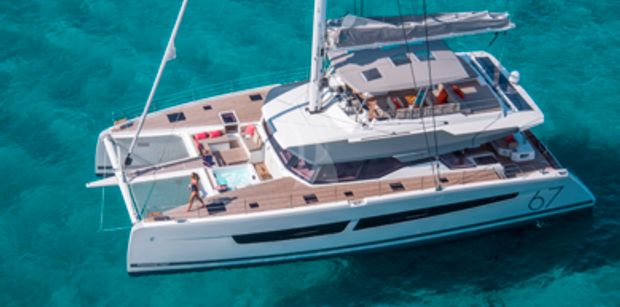 Feel free to contact now our expert broker team and start planning your next crewed catamaran charter.