Magical, lush and inspiring, the islands that comprise the British Virgin Islands are without equal as a sailing destination. Verdant hillsides, thick with ancient mahogany, cascade down into sweeping white sand beaches. White powder sand slips beneath clear turquoise tides into a Technicolor aquarium of diverse sea life, living coral reefs and infamous wrecks. The storied past of Amerindians, slave traders, plantation owners and pirates is ever present. Whether you select a Boatbookings crewed, skippered, or bareboat charter, you set sail for an unforgettable experience.
Among the many extraordinary destinations in the BVI are three privately owned islands, Guana Island, Necker Island and Peter Island. Many discriminating clients like to include an island stay as part of their charter vacation experience and take pleasure in the best of both land and sea. These three islands each offer exclusive and distinctive options for an island interlude.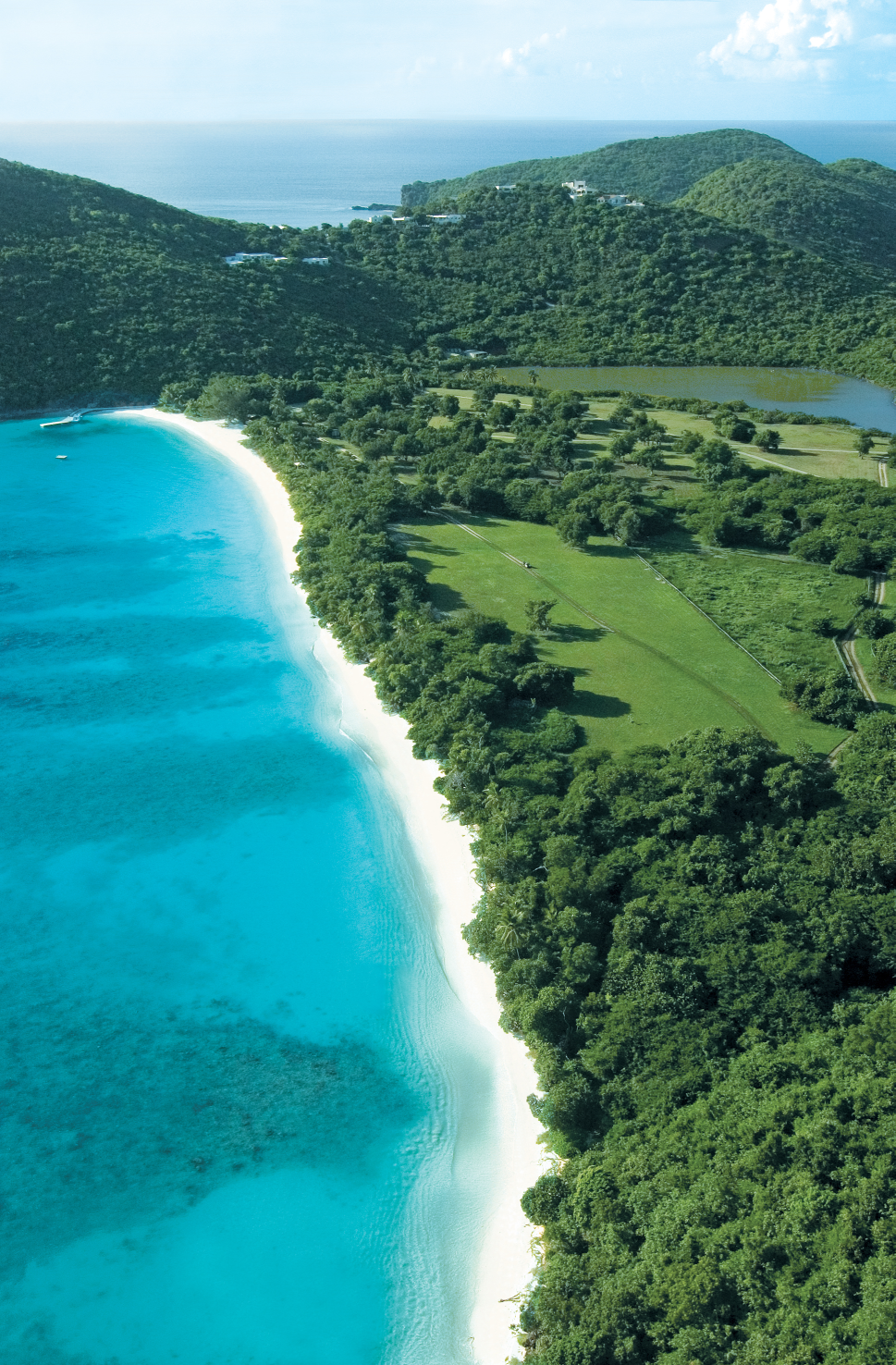 Guana Island
For charter clients with an interest in history and ecology Guana Island offers an unrivaled experience. The eighth largest island in the chain, Guana Island has a storied past. At the museum guests learn about two 18th century Quaker families' thriving cotton and sugar plantations whose walls, mills, cannons and other ruins can be explored around the island. Subsequently abandoned, the island reverted to local families that sold the island in 1935 to Beth and Louis Bigelow of Massachusettes. These creative visionaries constructed several vacation cottages to attract well-heeled intellectuals and eccentrics from around the world. In 1975, Henry and Gloria Jareki purchased the secluded island and succeeded in improving facilities while preserving the unique history, flora and fauna.
Today their sons, Andrew, Tom and Eugene, insure that Guana Island remains an extraordinary place for future generations. Indeed, scientists say the abundance and diversity of plant and animal species exceeds that of any other island of its size in the Caribbean.
In addition to fabulous hiking trails and seven powder sand beaches, scuba divers and snorkelers will thrill to three reef areas that are home to parti-colored tropical fish, amazing varieties of coral, and deepwater reefs where tuna and king mackerel can be glimpsed gliding among the wrecks.
The Guana Island Resort has all-inclusive accommodation in private cottages with balconies, a romantic gourmet restaurant, an outdoor spa, yoga classes and nightly special events. Visit www.guana.com.
Peter Island
Peter Island is the largest private island among the 60 islands, cays and exposed reefs that comprise the British Virgin Islands. Located just four miles southwest of Road Town, Tortola, Peter Island has a colorful history of notable visitors including pirates, planters and privateers. Yachtsmen are welcomed at Peter Island Resort's full service marina to enjoy hours or days spent at the resort's numerous facilities that include an award-winning Ayurvedic spa.
Of the five spectacular beaches on Peter Island, Little Deadman's Bay and Beach, a private island enclave, is the favorite anchorage for superyachts. On Deadman's Beach, of Blackbeard notoriety, guests can play or party at the resort's sports center and Beach Bar and Grill. World-class snorkeling and diving is also just a few steps off the magnificent beaches.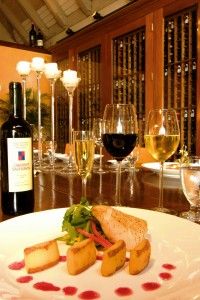 In addition to the island's natural wonders, Peter Island Resort hosts a variety of scheduled activities to please everyone form serene romantics to curious children. Among the many festivities, Halloween is celebrated with pirate-themed merriment, and for connoisseurs, the Holiday Wine and Dine package is an unsurpassed culinary experience. With abundant natural wonders, posh amenities and diverse activities, Peter Island is an unmatched destination for couples, families and friends who wish add an island stay to their charter itinerary. Please see www.peterisland.com
Necker Island
Perhaps the most magical paradise of the private islands is Sir Richard Branson's all-inclusive retreat on Necker Island. Balinese open architecture, exotic woods, imported furnishings and stunning artworks create an awe- inspiring setting. The Great House, perched atop Devil's Hill, has six marvelous rooms including a master suite with private terrace and Jacuzzi. In addition, six secluded Bali houses with magnificent views dot the island. Michelin-trained chefs prepare culinary delights that range from formal to beachside and traditional to themed.
Normally the entire island is privately rented to accommodate up to 28 guests. However during ˜Celebration Weeks' couples or singles can book individual stays to share the island ˜house party style'. There are also ˜Family Fun Weeks' when children are welcome.  There are several open weeks in September, October and during the BVI Kite Jam, February 26, 2011. For additional information visit www.neckerisland.virgin.com
The British Virgin Islands are a spectacular destination any time of year, but are especially popular during the high season; November to May. These winter months bring gentle trade winds that maintain a tropical climate and create optimal sailing conditions, minimal rain chance, and average winter temperatures that ascend from a deliciously cool 70°F at night to a daytime high of 84°F. We strongly advise you to reserve your Boatbookings sail and stay vacation well in advance, especially if traveling during the holidays, as availability is limited.
Be sure to see our BVI images gallery on Facebook, and feel free to add you own!